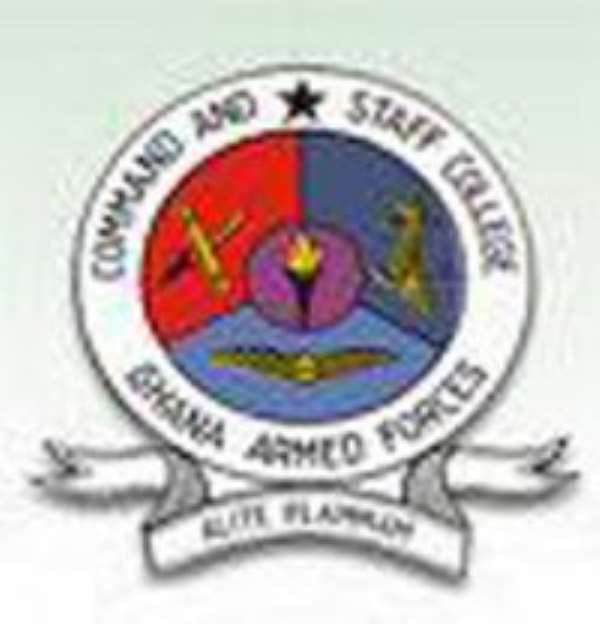 The Ghana Military Academy has held an Alumni and Family fun Games to commemorate its 50th anniversary celebration. The event, which took place at the El Wak Stadium in Accra yesterday, pitched army officers and their wives against cadet corps who wrestled in events such as soccer, volley ball, basket ball and tug of war.  Other games included ludo, oware, scrabble, draught, playing of cards and other indoor games.  
The Chief of the Defence Staff, Lt-General Peter Blay, said the alumni of the academy have initiated a two storey 16-room residential accommodation at the cost of five hundred thousand Ghana Cedis.  The project, which he noted is on-going, would be handed over during the academy's anniversary parade in June.  He said the gesture is in response to the urgent need of infrastructure and facilities to make the academy a modern and effective training institution.  
Lt-General Blay disclosed that the army command has also earmarked the provision of facilities such as a library, a model room, equipment for lecture rooms.