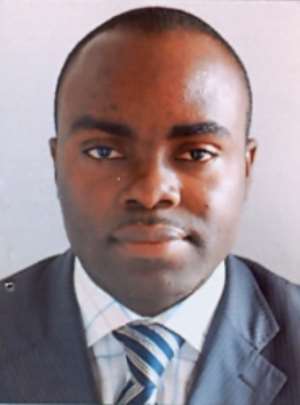 The president of the National Union of Ghana Students has called on students of the University of Ghana to kick against a directive by the university authorities requiring any student who intends to vie for any Student Representative Council (SRC) position to attain at least a Grade Point Average (G.P.A.) of 3.0.
Wonder Madilo, stated that the school's directive was out of place and amounted to violating the political rights of the students.
He said NUGS will help the students fight the policy with all lawful means available to them.
Speaking on Citi News Wednesday, he called on students to resist any attempt by any school's administration to impose such decisions on them.
"I am calling on all colleague students around the country who have...any of such requirements [imposed on them] to resist any attempt from any administration that wants to do any such thing.
Advertisement
"We are now having cases where school administrators are telling students that you have attain 3.0 GPA before you can contest for elections. The question we want to ask is that, there are also sports men and women on university campuses who are allowed to travel everywhere and do what they want to do without any interference from administration as to what grade you should attain before you can participate in such sporting activities," he said.
Wonder Madilo called on the university's management to reverse the decision, "I told them to do what is appropriate, required by the law to get that decision reversed because we cannot condone that, the moment we start doing that, they will start prescribing uniforms for us and what we should eat and what we shouldn't even eat."
The policy he said,"is being enforced now when we are supposed to be having elections any time soon and what is happening right now is that they have decided to take some of those people who have declared their intentions to contest the elections out of the race based on the fact that they didn't attain the 3.0 GPA."
Story Ernest Dela Aglanu/Myjoyonline.com/Ghana