Race for NPP Treasure: Osei-Ameyaw quits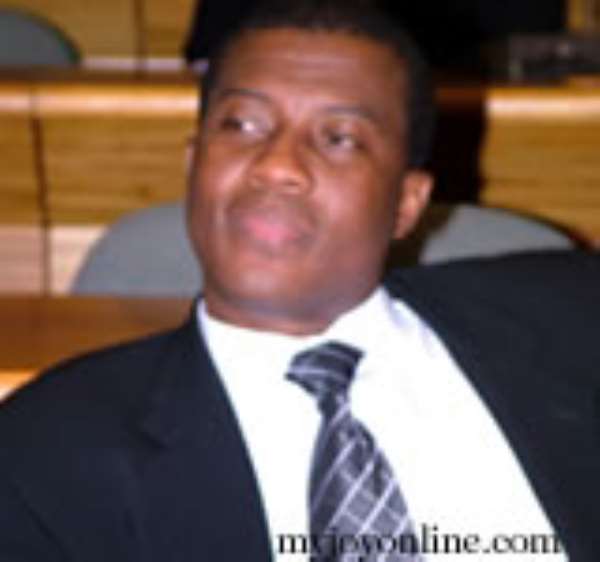 Kofi Osei-Ameyaw, former MP for Asuogyaman

Fore-fingers are wagging in anger as threats are being issued at leading members of the New Patriotic Party (NPP) following reports that Kofi Osei-Ameyaw, former MP for Asuogyaman, has pulled out of the contest for the party's national Treasurer.
Daily Guide has information that various delegations have been sent to the party's National Executive and number of NPP big wigs including Nana Akufo-Addo, the party's flag-bearer for the last election to intervene.
Osei-Ameyaw, after filing his nomination forms for the Treasurer position and sailing through the vetting committee is said to have pulled out of the race for unstated reasons and the development has given cause to speculations that the party had asked him to step aside to allow Esther Ofori, another aspirant contest as an unopposed candidate.
Already, the former MP for Adenta, Opare Hammond, has stepped down and Osei-Ameyaw quitting the race leaves Esther Ofori with no challenger.
The NPP Constituency Chairman for Troubo-Amasaman, Nana Yaw, told DAILY GUIDE that he is one of the persons who went all out to organize people to literally push Osei-Ameyaw to contest and because of what they believe he would bring to the table should he become national Treasurer.
"We are all disappointed and we would not agree because we know he is being asked to step aside; he cannot file his forms, go for vetting, print his posters and then suddenly decide to step aside. There is more to it and at least we need to know why.
"We are rooting for Osei-Ameyaw because he is a good fund raiser and would raise the status of the national Treasurer position. It is about people who can best do the work and nothing else," Nana Yaw stated.
He hinted that there is a growing agitation across the regions and people are only waiting for a confirmation from Osei-Ameyaw that he had really stepped aside.
When Daily Guide contacted Osei-Ameyaw over the matter, he confirmed that he had actually stepped aside but said the decision was for the larger interest of the party.
"The last thing I want to see is any form of agitation about me. This is an internal matter that is not beyond us to solve amicably," Osei-Ameyaw added.