Appiah-Ofori Writes Mills Over Bribe Envelopes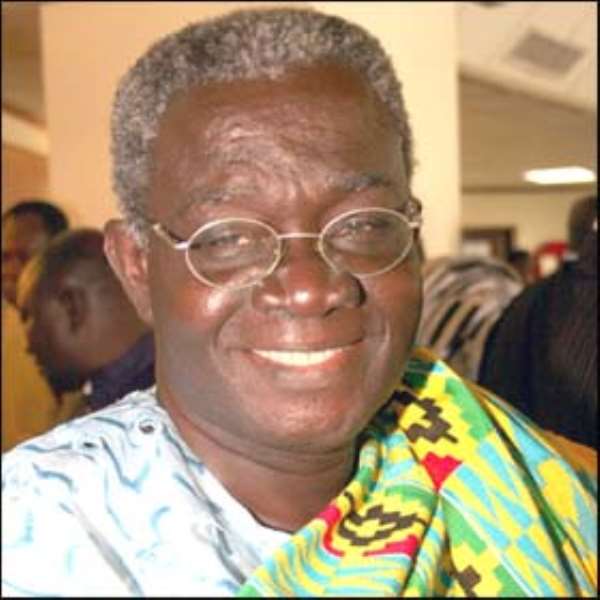 P. C. Appiah-Ofori
MEMBER OF Parliament (MP) for Asikuma-Odoben-Brakwa in the Central Region, , is on the heels of President John Atta Mills to come clean about the claim that he rejected bribes in "brown envelopes", as recently disclosed by Economist and Management Consultant, Kwame Pianim.
Mr. Pianim, a former presidential aspirant of the New Patriotic Party (NPP), was reported to have stated publicly that he was present on two occasions when President Mills allegedly rejected the brown envelopes which had been offered to him as bribes.
However, in an anti-graft worded letter issued to President Mills and copied to the Attorney-General and Minister of Justice; Majority and Minority Leaders in Parliament, DAILY GUIDE and Peace FM, Appiah-Ofori has demanded the publication of the names and prosecution of the persons alleged to have offered the bribes.
"If this plea goes unheeded, I shall be compelled to seek a court order to compel you to do so", Appiah-Ofori cautioned the President, adding that, "Please regard this letter as the statutory notice to you of my intention to proceed to court over the issues raised in this letter".
Described mostly as an anti-corruption crusader by sympathizers of the ruling National Democratic Congress (NDC), Appiah-Ofori pointed out that sub-sections (1) and (2) of section 252 of the criminal code, 1960 (Act 29) are unanimous that accepting or giving bribes to influence public officers constitutes a criminal offence.
He reminded President Mills of the Presidential Oath he took in Parliament on January 7, 2009 during which he stated he will at all times dedicate himself to the service and well-being of Ghanaians, noting that "corruption has been the bane of the national economy, resulting in the inability of past Presidents to fully dedicate themselves to the well-being of the people of Ghana".
"Therefore any President who shudders at the thought of punishing people who engage in corrupt practices to serve as a deterrent to the perpetrators of corrupt practices is not only guilty of breach of his Oath of office but he is also guilty of conducting himself in a manner which is inimical to the economy of Ghana and brings his high office into disrepute, ridicule and contempt, a ground for impeachment of a president", Appiah-Ofori elucidated.
He said President Mills, being the head of state, should lead the fight against corruption as in Article 35 (8) of the constitution, which states that "the state shall take steps to eradicate corrupt practices and the abuse of office".
"While you deserve commendations for rejecting the bribes you were offered, meant to corrupt you, you ought not only to have mentioned the names of those who offered you the bribes, but also to have handed them over to the police for prosecution", Appiah-Ofori reminded President Mills.
"If you keep mute over this, then you are condoning and conniving at criminal acts. This shall not speak well of you", the Asikuma-Odoben-Brakwa MP further told President Mills.
"It is against the background of the forgoing that if what Mr. Kwame Pianim said is true, then you owe a duty to the nation for you either not to only publish the names of those who allegedly offered you the bribes but also to get them prosecuted or deny publicly if what Mr. Pianim said is not true", Appiah-Ofori said.
He recalled that in an earlier response to the issue on Peace FM, he stated that if what Mr. Pianim was reported to have said is true, then President Mills deserves tons of praises, adding that he did not doubt the President's incorruptible life in office because he set up a committee to investigate his (Appiah-Ofori) call for the termination of the sale of 70 per cent of Ghana's interest in Ghana Telecommunications Limited.
"Again, about three months ago, I was invited to the Castle on your behalf by your National Security Advisor for discussions about how government give can effect to article 35 (8) of the constitution", Appiah-Ofori revealed.
By Awudu Mahama