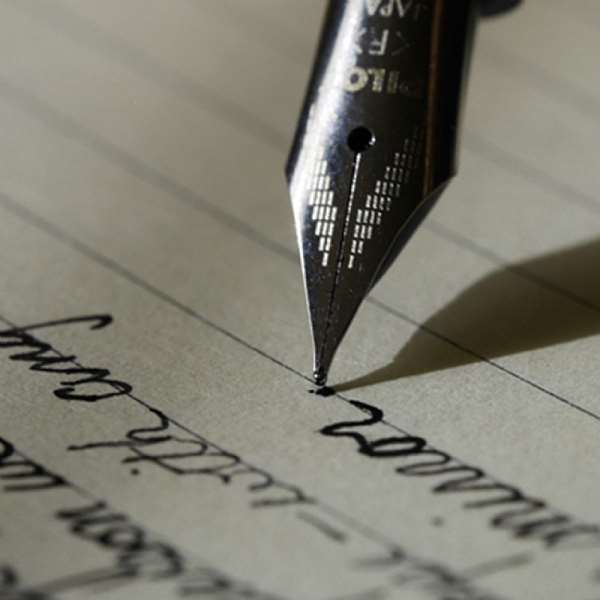 "My new image is what I call, 'the better me'. A lot has changed so far in my career. Now I sing better than it used to be some years back. This is a new me altogether. Efya is my name."
2006. It's a bright sunny afternoon in the city of Accra. The Erata Hotel in East Legon is getting ready to host a multitude of young men and women who needed an opening in their music careers. It is the first edition of Charterhouse's Stars of the Future – a music talent hunt that seeks to pick the best from a host of 'green' young men and women, groom them into overnight icons, for a fledging music career. The winner in the maiden edition stood a chance of winning a VW Polo car, cash and a professional recording contract.
This was very enticing, and got the organizers the huge turnout. Among the many prospects was a young, innocent-looking and unassuming Jane Awindor, daughter of Nana Adwoa Awindor, host of the ever popular 'Greetings from Abroad' and just recently 'Back Home Again' on Ghana television. She joined the crowd from her mother's office, which was located on the hotel's premises, to 'try her luck' on what could end up as a life changing experience. It did turn out to be, as she came third in the final event. The winner, Irene Logan was one of those who came for the Erata auditions.
An idea to form a duo with Irene came up and led to the birth of the group 'Irene and Jane'. They released the 'Unveiled' album which was co- written by Amanzeba Nat Brew and Kwesi Pee, a year after the contest and had their fair share of stardom. An opportunity to work with the all female Ugandan trio Blu 3 was one she always relished. The cross border connection saw her record in some of the finest studios in East Africa and a chance to work with some of the intelligent producers in that region.
But that was just the beginning as Jane saw their partnership gain more respect and fame. An award for Best Female Vocal Performance in the 2008 Ghana Music Awards, and a nomination each in the KORA Music Awards and Channel O Music Video Awards all in 2008, followed in that order. Jane's dream was becoming lucid and too good to be true as the duo performed at the 2008 Big Brother eviction show in South Africa at a time when Mimi was Ghana's representative.
A couple of shows came after the BBA experience as well as the rotation of the 'Babe' and 'Heated Up' tracks on many media platforms - the dream of every musician.
Two heads they say are better than one but there are times when one head may just seem okay and this, both Irene and Jane found wisdom in as they parted ways to pursue solo careers. Irene found solace in her old school mate, Richie of Lynx Entertainment- an association that led to the birth of the 'Runaway' tune which featured 'Asem' and currently gaining massive airplay, 'Kabilla'.
Then, it became necessary for Jane to carve that identity- the 'Jane' identity away from 'Irene and Jane' after the split. She settled for 'Jane', realizing how easy it will be for her to market herself after enjoying some colossal amount of goodwill from the partnership. People got accustomed to the new name, a success she helped in cementing by getting herself busy, shuttling between Jay Soul's Adenta studios, collaborating with underground and mainstream artistes alike and making appearances at some of the hottest joints in the city.
Two of Jane's songs, "A moment's Notice" and "Nothing Nu" were used in Shirley Frimpong Manso's box office hit, 'Perfect Picture'. For those who hadn't heard of a musician like Jane, they instantly fell in love with her songs during the film's premiere for the command and control she exhibited.
After the 'Perfect Picture' opening, came the change of name for the second time. Jane wanted to be known and called 'Miss Jane'. Whatever led to that, nobody knew, but music lovers cared less about the change in name as they only knew one Jane – Jane of 'Irene and Jane'.
'Jane Awindor', 'Jane' and 'Miss Jane', now wishes to be known and called for the third time, the idiosyncratic name of Efya. Like the typical Ghanaian who gets a house name after the day of the week in which he/she was born, Jane happens to be born on Friday for which reason, the name Afia /Efia or in her case Efya is appropriate.
Efya, in an interview with The Mail said she wanted to pick a very different identity from what people knew her. "Efya is my Ghanaian name. I realized a lot of 'Miss Janes' were being bandied around which wasn't good for my image as an artiste, so I wanted to choose something unique that would clearly differentiate me from the pack and also reflect the Ghanaian and African in me".
One other reason for the change in stage name, Efya says was to demonstrate to people how well, she has grown after the metamorphosis which saw her completely changed in vocal ability and stagecraft. "My new image is what I would call, 'the better me'. A lot has changed so far in my career. Now I sing better than it used to be some years back. This is a new me altogether. Efya is my name. It's who I am and who I've always been, but I needed to be 'Miss Jane' in order to discover Efya. I've found out, the kind of music I want to do now. The 'Jane' from 'Irene and Jane' is over; that time was for us to grow in the music industry, to know the right things to do. We spent three years working hard and now I can stand on stage and do a whole one hour performance by myself and it's because I went through that training process. Efya is 'Miss Jane' evolved."
The evolution also comes with an entirely new genre she wants to experiment with: 'Afro neo-soul'- an underground genre that traces its roots to contemporary R&B, Hip Hop, Urban Contemporary Blues and Jazz. The main difference between neo-soul and the more popular sub-genres of R&B is that, it is the more ethnocentric type of R&B. Neo-soul artists tend to be very well informed and insightful, the sorts Efya is expected to be. The genre itself is a hybrid of 1970s-influenced retro - soul music from the likes of Marvin Gaye, Roberta Flack, Steve Wonder and Jazz Musician Roy Ayers. It has gained popularity since the year 2000, largely influenced by the likes of Alicia Keys, Erykah Badu, Lauryn Hill, and Indie Arie.
A lot is already happening for her, few days after rebranding. In the latest edition of the Canoe Magazine, Efya gets what many celebrities would pay to have - a cover page appearance. Canoe Magazine is apart from Ghana, distributed widely in South Africa and Nigeria, meaning a wider reach and appeal for a young girl who is still in her final year at the University. In the magazine's Greatest of All Time edition (G.O.A.T), Efya's works are celebrated alongside Africa's music giants, Fela Anikulapo Kuti, Mariam Makeba, Salif Keita and Nneka Egbuna as part of Canoe's second year anniversary. It doesn't come any better.
She also has a new management team headed by Kweku Ansah of 53 Joints, to work on her career. She is currently in the studios working on a mixed tape of some of her old songs and the most recent singles on her upcoming album. In the recent past, she worked with talented Ghanaian keyboardist Kwame Yeboah, R&B artistes, D Black, Chase and Tiffany on the track 'Facebook Boy', a response to Lil Shaker's 'Facebook Girl'.
An artiste evolving into a different name is not an entirely new thing. Many artistes would agree that, there is the need to carve a unique image for one's personality and this explains her latest action, a completely new image from the previous two. The likes of Kojo Antwi who later came to be known as Quajo Quajo, Kwabena Kwabena who was initially called Prince George and Samini after trading Batman for some time, are just few examples. Her latest move is just one of those numerous publicity tools, every artiste needs for a professional career.
Years ago, when she asked for the window of opportunity for a breakthrough, she never envisaged that come one day, it would hit optimal levels, like the fame and recognition she is enjoying now. Now she doesn't have to scramble for attention or attend one of those numerous reality show auditions. The picture looks a bit better know. Today Efya, joins thousands of people out there, who agree with the saying that, 'There is no harm in trying'. For now and the years ahead, it is Efya unless a new name comes up…
BY: OBED BOAFO
Development / Accra / Ghana / Africa / Modernghana.com