Zero tolerance is a sham -Emile Short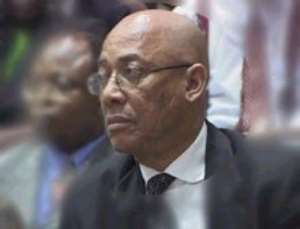 The enigmatic Commissioner for Human Rights and Administrative Justice, (CHRAJ), Francis Emile Short appears to think that the government's professed war against corruption is a sham.
In a rather damming assessment of the NPP's anti- corruption drive, the human rights advocate has described President Kufuor's much heralded Zero Tolerance of corruption slogan an ideal that lacks focus and direction.
But Mr. Short was quick to explain to the Network Herald that this is the general feeling amongst a public that seems convinced that the NPP government has lost focus in its fight against corruption.
In a candid reflection of the national psyche the CHRAJ boss said for instance that failure by the government to fulfill key electoral promises that suggested a radical solution to the myth of corruption, has gone a long way to create skepticism in the minds of the public about the ability of the Kufuor administration to deal with Ghana's unofficial number one enemy.
The new government's anti corruption drive had received a big thumps-up following a successful and fast tracked prosecution of two former ministers of state - Mallam Issah and Victor Selormey. However, Mr. Short believes it all looks like a flash in the pan and that the signals from the government are mixed and confusing.
In the face of a crunchy economic life for most Ghanaians, while only persons associated to the former government seem to be living, corruption in public life was a major attraction to the NPP's political campaign in the last general elections.
But some 18 months after coming to power, the Office of Accountability under the direct supervision of the presidency as promised by President Kufuor in his first address to Parliament, is yet to established.
Moreover, the code of public conduct, seen by anti- corruption activists as the one sure way of checking public officers