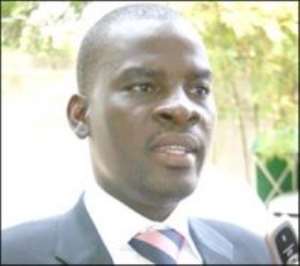 The Minister of Communications, Haruna Iddrisu says government is committed to strengthening the media in achieving its vision of ensuring transparent, and become more accountable to the people. 
Mr. Iddrisu said the role of the media especially GBC is crucial in deepening the democratic process of the nation.  There is therefore the need to re-structure the State Broadcaster to effectively discharge its mandate for the well being of Ghanaians.
The Minister made this known when the Ghana Journalists Association, GJA presented a paper on the way forward in transforming GBC into a true public service broadcaster  to the  Minister in Accra.  
The document was presented as part of the advocacy the GJA is championing to sensitize stakeholders on the need to transform the state broadcaster into a public service one.  The paper is the outcome of series of consultations by the GJA from the middle of 2007 to 2009. 
The Minister of Communications hinted that government has instituted a cabinet sub-committee to look into the proposed re-structure of GBC and will soon send its findings to Parliament for consideration. 
Mr. Iddrisu assured the GJA that his Ministry and that of the Information Ministry will help push the proposal to its logical conclusion.  He was of the view that restructuring alone will not give GBC the needed support but rather it must increase its license fees to raise revenue for the Corporation.
Mr. Iddrisu suggested that the collection of TV license can be done through the DSTV channel for onward submission to GBC.  He said ICT technology could also be another medium to collect TV license.  He urged all stakeholders to come on board to make the restructuring of GBC a reality.