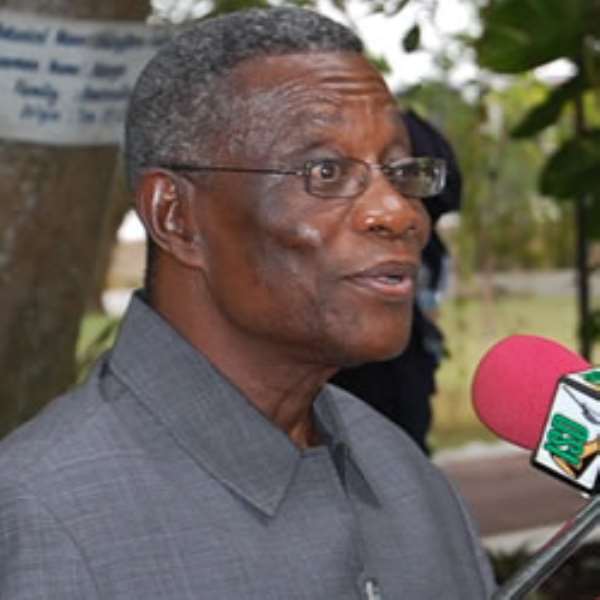 President Mills
President Mills is being asked to set up a Presidential Commission to investigate allegations of violence and intimidation that characterized December's general elections.
Ashanti Regional Chairman of the ruling NDC Daniel Ohene Agyekum says persons accused of perpetrating violence must be held accountable.
He expresses fear worse things could happen especially in the strongholds of the NDC and the NPP if government does not take steps to address complaints of the past.
Mr. Ohene-Agyekum, who is headed for the United States as Ghana's Ambassador, believes the commission's work will help reduce tension between the two main political parties in the country. Elton John Brobbey reports.
"I hope a commission will be set up to allow the political parties to present their cases. It will serve as a basis to smoothing things and to help us to reform the electoral process," He told Luv's Elton John Brobbey.
Meanwhile, the General Secretary of the opposition NPP, Nana Ohene Ntow has welcomed the proposals.
He believes however that the composition of the committee and its terms of reference should be carefully decided to engender public confidence in the outcome.