Christian doctors must kick against boycott of duties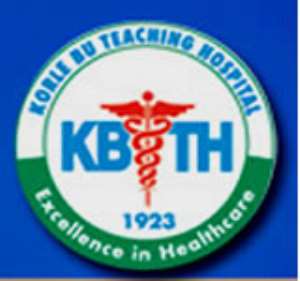 Christian doctors must kick against boycott of duties
Christian doctors must disregard the threat of a "work-to-rule "resolution adopted by the Ghana Medical Association (GMA), a retired army officer has said.
According to Capt. Joel Sowu Retd., the time has come for Christian doctors to imbibe the spirit of Christ in the practice of their profession.
Capt Sowu's remarks come in the wake of threats by the Ghana Medical Association to boycott night and week-end duties beginning, Monday 18th May, 2009.
Dr. Adom Winful, President of the GMA in an interview with Joy News last week said "These are actions we have reluctantly adopted to force government to really look at us. Normally doctors don't have time schedules. We work 24 hours. But now since you think we are like any other citizens in the civil service, not an essential service, well, we will be working like all other civil servants."
But the retired army officer said Christian doctors must hasten to resist the rule-to-work resolution.
"Christian Doctors like Christ, must say we are here to give life and give it more abundantly," Capt. Sowu told Citi News on Monday.
He sympathized with the conditions of service of the doctors saying "I will be the last person to say they are not entitled."
The doctors are demanding 50 per cent increase in salaries; a demand government says it cannot afford.
Even though he acknowledges that doctors have the right to demand salary increases, he said the time has come for them to forgo the rights, knowing rights cannot compare to the lives that will be lost should they carry out their threat.
Meanwhile, Deputy Minister of Health, Dr. Ben Kumbuor has hinted a crack in the doctors' front. He told Citi News, sections of the doctors are not only kicking against the resolution, but are beginning to question the mandate of the GMA.
Whilst calling for consensus to be reached among the doctors, he said government was doing everything possible to avert the implementation of the work-to-rule resolution by the doctors.
Story by Nathan Gadugah/Myjoyonline