Minority leader seeks changes in electoral laws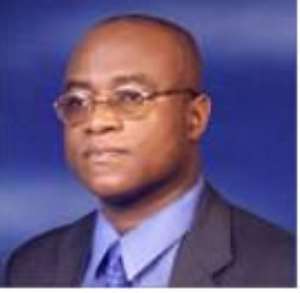 Minority Leader Osei Kyei-Mensah-Bonsu
The Minority Leader Osei Kyei-Mensah-Bonsu says the country's electoral laws must be reviewed, especially the aspect on resolving disputes over election results.
He said the present provision that aggrieved persons can only challenge election results after the Electoral Commission has gazetted the results is unfair.
The minority leader was reacting to the increase in parliamentary seats by the ruling National Democratic Congress (NDC).
The ruling party had 114 seats in the house until a Supreme Court verdict on the Asutifi-South constituency hurdle added another seat.
The court ruled in favour of Alhaji Collins Dauda who had petitioned it to overturn an earlier ruling by a Sunyani High Court.
The High Court had put an interlocutory injunction on the declaration of the parliamentary results in the constituency.
The application at the lower court was filed by the New Patriotic Party (NPP) candidate Mr Boakye-Yiadom Boateng.
But reacting to the issues in an interview with Joy News, Mr Kyei-Mensah-Bonsu said the current provision permits usurpers to rule.
He said it must be captured in the law a reasonable timeframe within which legal tussles over any election would be cleared before the EC declares the result.
"We certainly should give ourselves a timeframe to listen to final judgments," he stressed.
The minority leader also cited cases where electoral disputes have dragged for years.
He said such situations would always permit the wrong people to fill certain important positions.
The Supreme Court's ruling puts the majority's seats at 115 against the NPP's 107 in the Fifth Parliament of the Fourth Republic.
The two PNC members in the house also sit with and vote in favour of the Majority, further swelling the highest majority vote count possible to 117.
Pollster Ben Ephson has described the current membership in the house as safe for the ruling party.
Story by Fiifi Koomson/Myjoyonline