Politicians are sowing seeds of discord – Presby Moderator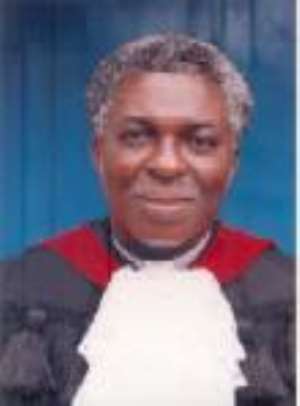 The Moderator of the Presbyterian Church of Ghana, the Right Rev. Dr Yaw Frimpong-Manso, has accused politicians of sowing seeds of discord among the citizenry.
The situation, he said, had given rise to the current ethnic tension in the country.
Speaking at the 20th anniversary celebration and dedication of a chapel of the Ramsayer Congregation of the church in Accra on Sunday, Rev. Frimpong-Manso said some faceless politicians who could not achieve their doomsday prophecies in the last December elections have now turned to other divisive tendencies to achieve their diabolical plans.
"We Christians, as one family, must not allow politicians to divide our ranks for their selfish gains," he said.
He said that after the successful elections that had further projected Ghana as a beacon of hope in the eyes of the international community, nothing should be done to derail the prevailing peace in the country.
Rev. Frimpong-Manso advised the youth whom he described as the most vulnerable to manipulate, to be wary of tongue-wrangling politicians who were only interested in their personal gains.
"Many voices would call you, but you must be able to differentiate between the voice of good and bad," he said, and cautioned that as youths, any decision that they made concerning their future plans could either promote their welfare or jeopardize their lives forever.
Prof. Mike Ocquaye, Second Deputy Speaker of Parliament and guest of honour, said the situation of some religious groups allowing same sex marriages in their congregations should be frowned upon by all.
"We are in Africa where we seriously hold to our traditional values, and such practices would only end up dividing our churches," he noted.