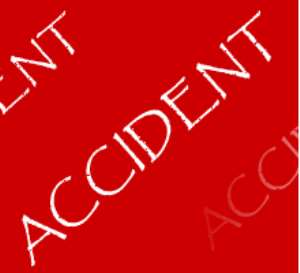 Eleven persons have so far died from serious burnt wounds they sustained when a fuel tanker caught fire; several others are in critical condition and could lose their lives if help does not come in time.
The accident which occurred Wednesday evening at the Winneba Roundabout in the Central Region left the victims with severe burns put at 40%.
Some of the affected, who needed an intensive care unit treatment, have been referred to the Korle Bu Teaching Hospital.
A doctor at Winneba Government Hospital where the injured are receiving treatment, describes the degree of burns as "very serious and fatal".
Dr. Dodi Abdallah tells Joy News it is possible the hospital may lose more lives because the number of injured had overstretched both staff availability and facilities to the limit.
"Virtually the hospital is congested: almost every ward, the male, female, kid and the emergency wards including the maternity ward. We are constrained and the hospital is in dire need of support."
Describing the victims' condition, he said: "Almost all of them came in with their whole body burnt; both the frontal part and posterior part, including the head; and for most of the kids it also involves their private parts and this is quite a big surface area."
Even though the victims came to the hospital alive, he lamented, "We are beginning to lose them one by one. It is quite hard."
The hospital has currently run short of bandages and other medical equipment to treat the wounds.
Doctors at the hospital are therefore making a clarion call to hospitals around Winneba to rush to their aid.
They are also asking the Ministry of Health to facilitate the transportation of staff and clinical equipment from the Korle Bu Teaching Hospital in Accra to the place to help save lives.
Story by Isaac Essel