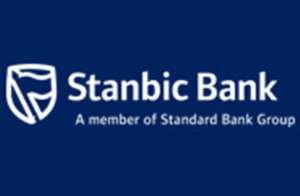 The Group Chief Executive Officer (CEO) of Stanbic Bank International, Mr Jacko Maree, yesterday assured Ghanaians that the global credit crunch will not hit the country and other developing economies in the same way as it had affected the developed nations.
He explained that the financial sector of Ghana was well structured, while its activities were conservatively regulated to deal with the fallout of the crisis.
The Stanbic Bank CEO, who said this when he led a delegation to call on President John Evans Atta Mills at the Castle, Osu, further explained that the credit crunch had largely been brought about by reckless expenditure and extravagance by certain corporate organisations in the developed economies.
That obnoxious situation, Mr Maree pointed out, had not been experienced in Ghana, for which reason it would not be felt severely here, compared with the so-called rich economies.
He said in the light of the restructuring of the financial sector of the country, Ghana was poised to absorb, to a reasonable extent, the shocks of the credit crunch.
The Stanbic CEO announced that the bank would support Ghana to establish a petro-chemical industry as a way of diversifying the country's oil industry and providing employment for Ghanaians.
He said the bank had been encouraged to improve its investment profile in Ghana as a result of the prevailing peaceful environment and, more important, because the country had witnessed a smooth and orderly transition.
Mr Maree described Ghana's democratic credentials as enviable and a veritable trump card to attract massive foreign investments.
President Mills said his administration was happy that the bank had boldly ventured into the agricultural sector to support farmers to produce more food at reasonable prices.
He said the government was aware that the first issue the country had to tackle to bring down inflation was to produce more food to feed the population instead of relying on food hand-outs from the advanced nations.
The President expressed his displeasure at the situation whereby the country had to use colossal sums of foreign currency to import food items such as rice.