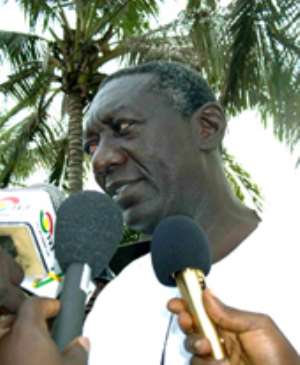 Former President John Agyekum Kufuor, left Accra Saturday night for Geneva, Switzerland, at the invitation of the Swiss Government to deliver keynote address at the Maiden 3C Conference.
The Conference is a forum that seeks a 'coherent, coordinated and complementary' approach in security, diplomacy, aid and finance in situations of conflict and fragility.
A statement signed by Mr. Frank Agyekum, Spokesperson of former President Kufuor, said the meeting would draw on concrete experiences of participants and discuss the benefits, challenges and operational requirements towards achieving its objectives.
The statement indicated that about 200 representatives from about 40 countries with specialization in Foreign Affairs, Defence, Policing, Development, Finance, Trade and Justice would be attending the conference.
They include decision makers from donor countries, key international and regional organizations as well as representatives from civil society groups.
The statement said that the event was being organized by the Swiss Government, the United Nations (NN), North Atlantic Treaty Organization (NATO), the World Bank, the Organization for Economic Cooperation and Development (OECD) and other major development partners.
It said Former President Kufuor would be away for about one week.