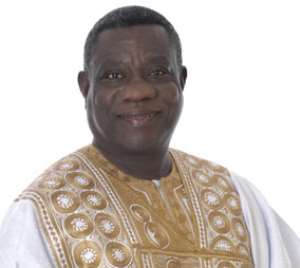 President John Evans Atta Mills on Tuesday lauded the European Union (EU) Commission for its role in the entrenchment of democracy in Ghana.
He commended the EU for its observer role in the last general election, and said it also worked very hard behind the scenes to make Ghana a "bastion of democracy and political stability".
President Mills made the remarks when the out-going Head of the Delegation of the European Union Commission, Filiberto Ceriani Sebregondi, paid a courtesy call on him at the Castle, Osu, in Accra.
After almost four years of duty tour of Ghana, Mr Sebregondi is leaving for Brussels, Belgium, which has the headquarters of the EU.
President Mills said Ghana would miss the outgoing Head of Mission for his creditable performance, explaining that he had been instrumental in initiating many projects and activities as well as showing keen interest in Ghana's political development.
President Mills expressed the wish that Mr Sebregondi would use his experience in Ghana wherever he found himself and assured him that he had a friend in Ghana, which was ever ready to receive him.
The President reiterated that Ghana was interested in having greater co-operation and strengthening of ties with the EU.
"Feel free, whenever you feel like coming back. Well done and may the good Lord grant you travelling mercies," President Mills said.
The president presented "asesedwa", a traditional stool, as a symbol of commendation to the outgoing Ambassador.
Mr Sebregondi, who has been in Ghana since October 2005, said he was really honoured to have served in Ghana.
During his stay, Ghana marked its 50th anniversary of independence celebration and Mr Sebregondi said the anniversary was significant because it coincided with signing of the Treaty of Rome, which established the European Community.
Mr Sebregondi praised the achievements of Ghana-EU co-operation under the Kufuor Administration under which the EU committed 350 million euros and announced that the Union was starting another commitment with 367 million euros.
He said during the period of his stay, EU also participated in a number of important partnership programmes and the EU was satisfied with the way Ghana's last elections were conducted in a peaceful manner.
GNA