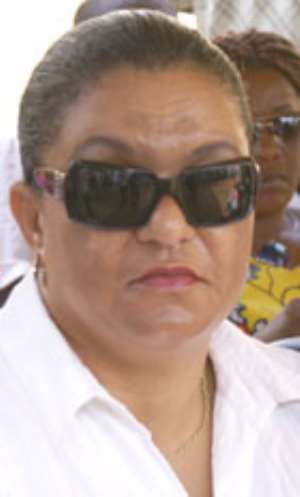 The Minister of Trade and Industry Ms. Hanna Tetteh has reiterated government's commitment to put in place enough measures to ensure that Ghana does not over liberalise trade policies to its economic disadvantage.
This assurance comes at heels of the raging demands for trade liberalization and the controversial European Partnership Agreements (EPA) which analyst say could have huge impact on Ghana's domestic industries and the employment situation on the Ghanaian labour front,
The Minister recognized the efforts of civil society groups for showing concern and engaging in research work to educate local stakeholders about the DOHA Round and EPA negotiations.
Ms. Hanna Tetteh made these observations at the 50th anniversary of the General Agriculture Workers Union (GAWU) in Accra. "The government, through the Ministry of Trade and Industry intends to embark on policies and programmes strategically designed to address development needs of the people, and to ensure the growth and sustenance of local agriculture, industry and trade which are a sources of employment", she added.
She emphasized that "The Ministry is fully aware of the strategic importance of GAWU in ensuring that there is a credible partner to engage with, so that the concerns of the broad masses in the agriculture sector and industries would take centre stage in the formulation and implementation of policies".
The Minister of Trade and Industry has hinted that government places agriculture as it prime focus, to efficiently utilize agro resources by encouraging increased agro processing activities towards achieving export growth.
Ms. Tetteh said the link between agricultural production and industry which has seen some constraints would be strengthened. According to her, "This is relevant to feed industry with local agriculture produce in sufficient quantities and to provide local farmers with increased income and secure livelihoods".
She assured of her Ministry's commitment in working closely with Ministry of Food and Agriculture in the agro sector, as well as GAWU to strengthening Small and Medium Scale Enterprises (SMEs), to provide opportunities for the sector's resources and to generate employment, especially from farming communities and smaller urban communities.