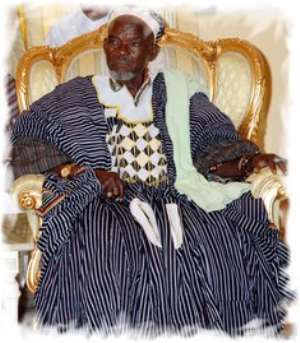 Five people are confirmed dead when the simmering Kussasi-Mamprusi conflict in Bawku flared up on Monday.
Police Constable Peter Ayive was also shot in the leg at the hostel where security personnel on peacekeeping operations are lodging.
The Upper East Regional Police Commander, Assistant Commissioner of Police (ACP) Alhaji Hamidu Mahama, who disclosed this to the press in Bolgatanga on Monday evening, said 27 people have been arrested in connection with the incident and would be screened in Bolgatanga, after which those found culpable would be formally charged.
ACP Mahama said one of the deceased, 33-year-old Madam Hamidu Harari died out of shock when she heard the booming sounds of weapon-fire while she was on her way to pick her daughter from school.
He said at about 2100 hours on Sunday, he received information that one Amadu, a Busanga man, had been shot dead in Bawku and that there was sporadic shootings in all parts of the town, especially the at outskirts, so he directed the intensification of patrols.
This he said was a strategy meant to scare peacekeepers away so that the warring factions could "do their own thing," but that his men stood up to the task, thereby resulting in the exchange of fire between the peacekeepers and the warring factions.
ACP Mahama said the exchanges intensified and became widespread resulting in isolated incidents of attacks at places where the security forces were not available, adding that at about 1100 hours on Monday a butcher identified only as Yusif, a Hausa man, was stoned to death.
Also on Monday morning, a Sukida motorcycle belonging to one Rabiatu Iddi, a development worker with the Bawku East Women's Development Association (BEWDA) was burnt at her office premises by a bunch of young men.
Meanwhile, the Regional Security Council has held an emergency meeting in Bolgatanga, during which the Regional Minister, Mr Mark Woyongo appealed to the residents of Bawku, particularly the two rival factions, to allow peace to prevail.
Security is being beefed up in the Bawku Municipality.