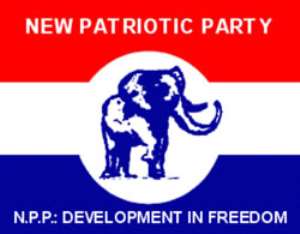 The Volta Regional Chairman of the NPP, Kenwood Nuworsu, has called the bluff of Mr. Raymond Okudjeto who announced his resignation from the party on Friday.
According to him, Okudjeto's resignation is rather a blessing to the party than a loss.
Mr. Okudjato a high ranking member of the NPP in the region bowed out from politics, accusing some leading members of the party of frustrating his efforts.
He told Joy News his desire was to see Nana Akufo-Addo as president and worked tirelessly towards achieving that, but was always frustrated by some people he referred to "as powers that be."
He however mentioned Bernard Derry and the then Regional Minister Kofi Dzamasi as some of the culprits when probed further.
But in a rebuttal, the chairman Mr. Nuworsu accused Mr Okudjeto of working against the interest of the party.
Having "recklessly" appeared in the party in 2004, Mr. Okudjeto accused the leadership in the region of ineptitude he said.
He was happy the party has gotten rid of Mr. Okudjeto.
Story by Nathan Gadugah