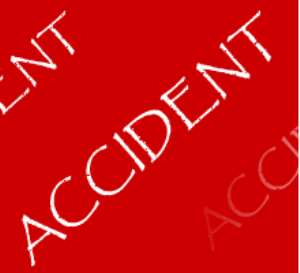 More than 20 people are reported to have died in an Accident on the Offinso-Techiman road in the Ashanti Region yesterday evening.
Many of the injured were sent to St. Patrick Hospital were they have been receiving treatment, moreover, those with serious injuries have been sent to the Komfo Anokye Teaching Hospital.
Even though the cause of the accident is still not clear, however, an eye witness tells Joy News two urban buses collided and fifteen people died on the spot, later 207 benz bus, it said, crashed into a group of people who have gone to the scene to rescue the passengers and in the process killed six more people.
The latest casualties bring to over hundred the number of people who perished in less than one month through road accidents across the country.
For instance, on Sunday, February 15, 2009, 35 lives were lost needlessly on the Tamale to Bolgatanga road. The Daily Guide reported that on the Damongo to Fufulso road also in the Northern Region three students from Tamale died on the spot when the Mercedes Benz bus on which they were traveling was involved in an accident at about the same time that the bloodbath visited the Tamale-Bolgatanga road.
Another scene of carnage was recorded at Kintampo in the geographical transition zone of the Brong Ahafo region in which 28 persons lost their lives on February 15, 2009. The accident involved a DAF passenger bus traveling from Kumasi to Bolgatanga and a Benz 207 passenger bus.
Last week in the Central Region, six persons died on the spot in an accident involving a Tico taxi cab with registration number AS 6830 Y and a timber truck with registration number WR 1372 X on the Denkyira-Domenase road in the Upper Denkyira District, Ghana News Agency reports.
In a related development, four people died, two on the spot and two others later on admission at the Winneba Government Hospital, when a Metro Mass Transit bus with registration number GR 4712 Z on which they were traveling from Accra to Agona-Swedru ran into a stationary vehicle with registration number GR 9765 V at Potsin near Winneba on last week Thursday.
Astounded by the spate and fatalities of these accidents, the new Minister of Transport, Mike Hammah, last week ordered an enquiry with a view to coming up with a strategy to avert future recurrence.
Subsequently, the Minister, on Monday said the Ministry had put in place stringent measures to enforce the Road Traffic Act, to curb the spate of accidents on the roads.
"As a first step to addressing this socially unacceptable trend, the Ministry with effect from April 6, 2009, charges all commercial vehicles to introduce log books in their vehicles to monitor the number of hours drivers use over a distance…The police are required to enforce these directives while the NRSC monitors its enforcement."
Story by Isaac Essel