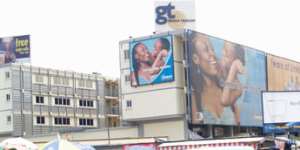 GT workers speak to Joy FM
Workers at Ghana Telecom (GT) say the three week period given them to decide whether or not to retire is too short.
Vodafone, majority shareholders of Ghana Telecom, in cutting down the large number of workers it inherited from GT has offered workers the opportunity to resign for special packages.
The company is offering retiring workers a lump sum equivalent to three months' salary multiplied by the number of years served.
The terms of the package means some workers at GT could walk away with packages in excess of GH¢100,000 should they opt out of the company.
However, some workers of the company say the period given them to decide could have been longer with some suggesting at least a year.
"At least they must give us some time to organise ourselves," a worker told Joy Business.
Meanwhile the Head of Corporate Affairs at GT, Major B. Albert Don-Chebe (Rtd), said the concerns being expressed by the workers cannot be justified since the package is entirely voluntary.
"Nobody is being compelled to take any rush decision. If you don't already have it in your mind that you want to move on then this package is not for you," he indicated.
Story by Fiifi Koomson