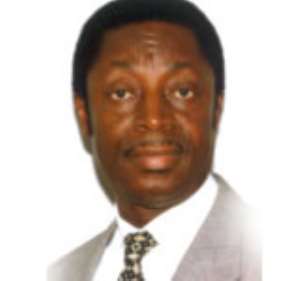 Dr Kwabena Duffuor The first phase of the 2009 budget, which is expected to help the economy to grow, is ready.
According to information reaching CITY&BUSINESS GUIDE, the first phase of the budget would critically be targeted at the agriculture sector which is considered as the engine of growth.
Though the details were not readily available, the budget is expected to empower local farmers to grow more food in order to reduce the huge import of some foodstuff.
Also included in the budget is the revenue target set for this year which government is bent on improving to meet the expenditure challenges of the nation and salaries and wages of public sector workers
During the vetting of Dr. Kwabena Duffuor, the Finance and Economic Planning Minister, he promised to help improve production of local products so as to reduce the huge import bill which is putting a strain on the current account deficit.
The Finance Minister has already begun working on the budget for the 2009 fiscal year, expected to arrest some of the economic challenges perceived by the new government.
On Monday he met some directors of the ministry including Nana Juaben Siriboe Boateng, Chief Director, to outline his plans for the fiscal year.
It is also expected that the budget will consolidate gains chalked by the former government, the New Patriotic Party (NPP) administration, with regard to the National Health Insurance (NHIS), the School Feeding Programme and the Capitation Grant.
Dr. Duffuor's ambition as outlined during the vetting process was to assist the country attain both micro and macroeconomic stability before embarking upon developmental programmes enshrined in the manifesto of the new government.
"By next year, we should be able to achieve a fiscal deficit of six percent and in subsequent years reduce it further".
On the issue of high interest rate charges on lending rates, he intimated that he would encourage savings among Ghanaians since the savings culture among them was low.
After the completion of the next phase, the whole budget including expenditure and programmes of the various ministries, departments and agencies would be tabled before Parliament for debate and approval.
By Charles Nixon Yeboah