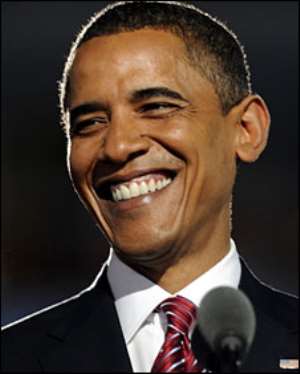 Republican US Senator Judd Gregg is withdrawing as President Barack Obama's nominee for commerce secretary.
Mr Gregg made the decision because of policy differences with the Obama administration, he said in a statement.
His nomination was announced last week and he was expected to become the second Republican in the Obama cabinet.
The White House said Mr Gregg had earlier pledged to "embrace" the president's agenda, and expressed regret at his "change of heart".
The BBC's Jonathan Beale reports from Washington that this is another blow for President Obama's efforts to shape his cabinet and to reach out to Republicans.
Mr Gregg's decision will also raise more questions about the vetting process used to pick his new cabinet, he adds.
Mr Obama has already lost four nominees for senior posts.
The president had originally picked New Mexico Governor Bill Richardson for the commerce post, but he withdrew over an investigation into a state contract given to his campaign donors.
Tom Daschle, who was to become the new secretary of health, and Nancy Killefer, Mr Obama's choice to oversee budget and spending reform, both pulled out last week over questions about their payment of taxes.
Late on Thursday, the Senate confirmed Leon Panetta as head of the Central Intelligence Agency.
Mr Panetta is a former chief of staff in Bill Clinton's White House.