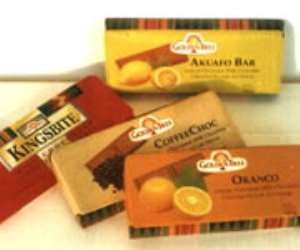 This year's National Chocolate Day celebration has seen little awareness creation compared to the 2007 and 2008 editions.
The day coincides with Valentine's Day on February 14, but so far, radio, television and other mass media outfits as well as corporate bodies are running promotions on activities planned to mark the day have been devoid of any mention of Chocolate Day.
The Ministry of Tourism instituted the day to be observed with the exchange and consumption of Ghana made chocolates as the main item of gifts on Valentine's Day.
The initiative was to encourage the consumption of locally produced chocolates and also to support the local industry.
Some respondents to questions by Asempa News on the low publicity of the National Chocolate Day, assumed it may be due to the unavailability of a substantive minister for the sector as a result of the change in government.
The Director at the Ministry of Tourism and Disporan Relations, Mr. Jeff Emmanuel Hagan however denied suggestions that, Ministry was unable to promote this year's National Chocolate Day celebration because the ministry did not have a substantive minister.
He told Asempa News that the Ghana Tourist Board was handling this year's National Chocolate Day Celebration scheduled for the Fiesta Royal Hotel this Saturday.