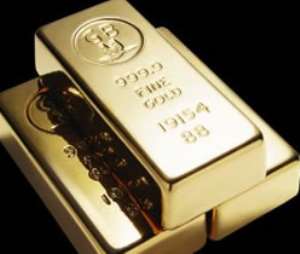 Canadian stocks fell for a fourth day as Research In Motion Ltd. dropped on concern its smart phones face new competition. Gold mining shares rose on speculation that investors will seek to store value in a worsening economy.
Research In Motion, the maker of the BlackBerry, slid 2 percent after rival Motorola Inc. said it will focus on developing new smart phones for 2009. New Gold Inc. gained 6.4 percent as investors sought protection against declines in the U.S. dollar. Concern that the U.S. will need to fund the economic stimulus package by printing money is driving investors into gold, said Allan Brown, chief executive officer of Burlington Capital Management.
"Gold is what's going to drive the market," Brown said. "It's the only sector that's been doing anything."
The Standard & Poor's/TSX Composite
Index fell 0.5 percent to 8,581.10 at 10:17 a.m. in Toronto. Canada's stock benchmark has fallen 1 percent this month, adding to its 3.3 percent drop in January.
The S&P/TSX's decline last month was about one-third that of the S&P 500 in the U.S., which posted its worst loss in January, falling 8.57 percent. The rise in gold stocks accounts for the difference between the benchmarks, Brown said.
Yamana Gold Inc. added 4 percent to C$9.86 today. Iamgold Inc., the owner of mines in Ghana, Botswana and Canada, rose 2.8 percent to C$8.53. New Gold advanced 16 cents to C$2.65.
RIM, as the Canadian technology company is known, fell C$1.36 to C$68.16 after Motorola said it will increase its focus on smart phones to revive sales growth, after forecasting a first-quarter loss.