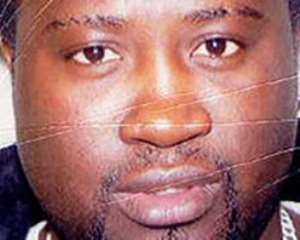 A father stabbed to death in front of his three-year-old daughter as he travelled to visit his newborn son in hospital was on the verge of his first professional match as a boxer.
John Nii Kacsu Abbey, 26, was stabbed in the chest as he waited with his daughter Natalie at a bus stop in London Road, West Croydon, on Friday. Mr Abbey, who boxed as a featherweight for Ghana at the Manchester Commonwealth Games in 2002, had been on his way to the Mayday hospital.
Former England boxer Andrew Wallace said Mr Abbey, known as King, wanted to become professional to provide for his family. His first bout next month could have earned him up to £5,000. Mr Wallace said: "King was a bloody talented boxer. I used to box for England but I learned a lot from him."
Fellow boxer Eugene "The Mean Machine" said: "King was a big family man who took care of his kids."
Mr Abbey had an 18-month-old son and a four-month-old daughter with his fiancée Emma and two children, including Natalie, with the woman he was to visit in hospital, named as Natra. He also had a six-year-old daughter in Ghana. A boxing match will take place next Sunday at Caesar's Nightclub in Streatham to raise money for his children.
Charles Acquaah, 22, has been charged with Mr Abbey's murder and was due to appear before magistrates today. Two other men, aged 36 and 39, were arrested in Croydon yesterday.