Court strikes out motion to halt declaration of results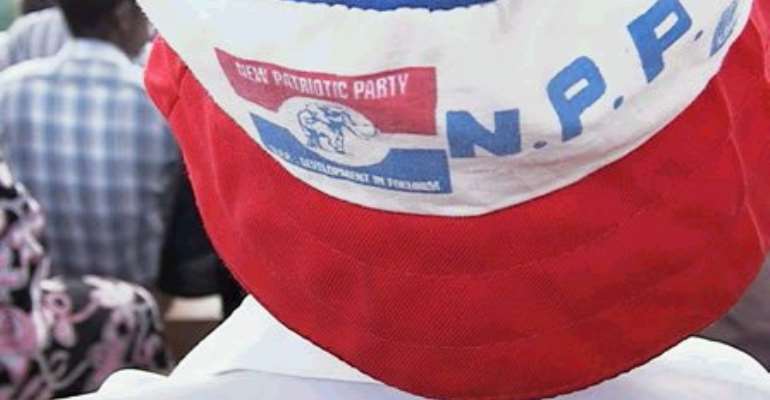 An ex-parte motion filed by the New Patriotic Party (NPP) to stop the Electoral Commissioner Dr Kwadwo Afari-Gyan and the Electoral Commission (EC) from declaring final election results was on Monday struck out by an Accra Fast Track High Court, following a notice of discontinuation filed by the party.
The court said after reading all the documents filed by the NPP, its order made on January 1, this year had not been complied with.
When the case was called before the court, presided over by Mr Justice Edward Amoako Asante on Monday, the NPP had no legal representation in court.
The court further awarded 1,000 cedis cost each against the NPP and its Chairman, Mr Peter Mac Manu.
In case of the National Democratic Congress (NDC) and Professor John Evans Atta Mills, the president-elect, the court said it could not award cost against them because they were not yet parties.
Mr David Annan, a friend of the court, spoke for the NDC while Mr James Quarshie-Idun and Mr Edmond Armah represented the EC.
Mr Annan pointed out that the orders of the court made earlier had not yet been carried out.
At the last sitting, the court ordered the NPP to serve and join the EC and NDC in the matter.
Mr Annan said he had serious reservation about the notice of discontinuation filed by the NPP, noting that the party did not follow the due process.
Describing the action by the NPP as untenable and unmeritorious, Mr Annan said: "They should have come by a motion not a notice of discontinuation. The rules, procedures and statutes must be followed."
The NPP and Mr Mac Manu, Chairman of the party, last Wednesday filed an ex-parte motion to stop the Chairman of the EC, Dr Kwadwo Afari-Gyan and the EC from declaring the final results of the 2008 Election.
But Mr Justice Asante, who sat on the case on January 1, said the case was so important and of such national interest that it could destabilise the country. The case could therefore not be heard ex-parte.
He ruled: "I hereby order the plaintiffs/applicant to serve the writ of summons as well as the motion for the interim injunction on the NDC and Prof. John Evans Atta Mills - that is the interested parties.
"Plaintiff is to file it by 1000 am Friday and the defence is to be filed by Sunday, 4pm.
"The said motion should be fixed for the fifth day of January, 2009."
The NPP's lawyer, Mr Atta Akyea said he had been instructed to discontinue with the case.