'Abrokyire' Palaver: Hanky-panky with the politics of rumours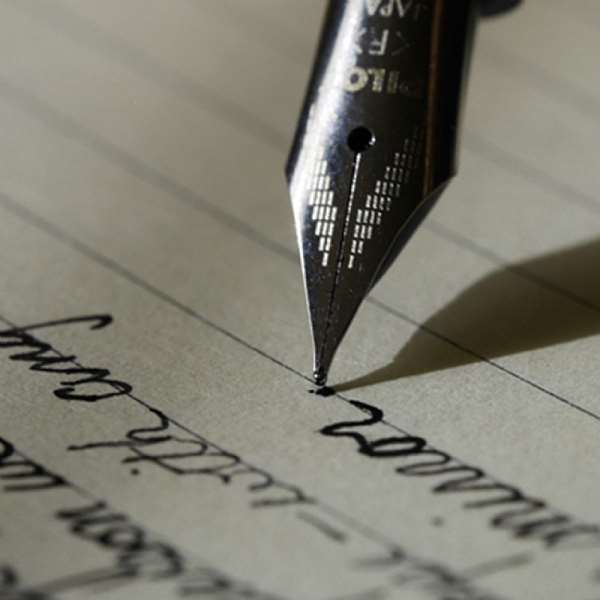 Rumours or smear campaigns have gradually become ingrained in the general body politic associated with campaigns in democratic countries. Seen as unfortunate and childish in some quarters, it is something that we must begin to accept as part of the political game. As is the case in many parts of the world, the media plays a huge role in fueling such rumours; this is what is unfolding in Ghana at the moment. The role of the media in fuelling the spread of rumours as is being seen in the current political campaign going on cannot be underestimated.
Rumours by definition are stories that are usually made up by people especially for political purposes to make an opponent less credible; this is to make themselves the better option (to be voted for) because they are more credible than their opponent. The difficulty with rumours, though, is that sometimes they are true and only time will prove this.
This was the case here (in the U.S.) in the recent elections when smear campaigns gained currency even days before the elections; around this time, the various political strategists went into full gear appearing on different political platforms and using all media available to them to debunk any rumours that went to town. Before I look at some of the rumours making the rounds in the on-going political campaign in Ghana, let me draw your attention to some of the rumours that 'afflicted' the two presidential candidates who contested in the 2008 American elections.
John McCain:
Brainwashed and psychologically damaged as a prisoner of war in Vietnam
He is senile
He fathered a black child (McCain's 17-year-old daughter Bridget was adopted from a Bangladesh orphanage)
Cast a taboo slur at his wife, Cindy in 1992.
Crashed as many as five planes, one that killed 134 sailors due to an alleged risky manoeuver.
Behaved extremely badly on a holiday to Fiji when he insulted vacationers forcing them to listen to him read aloud the writings of William Faulkner.
His military record is not what it appears to be.
Barack Obama:
His Kenyan grandmother stated in a tape recording the candidate's birth in a Kenyan hospital giving cause for concerns about his citizenship.
He is a Muslim in secret
He is the anti-Christ described in the Book of Revelation in the bible
He refuses to recite the Pledge of Allegiance or display the American flag.
His wife, Michelle, used racial slurs against white people by using the word "whitey."
Campaigned for Kenya's opposition leader in Raila Odinga and funneled money to his campaign and that they are cousins.
Conspiring with Odinga to enforce Islamic law in Kenya despite both men being Christians.
The Ghanaian version of this political game is what we are experiencing in these last days leading to the December 28 run-off; as though someone has blown a whistle in the New Patriotic Party (NPP) and the National Democratic Congress (NDC) camps, we wake up every morning to new party-sanctioned rumours and allegations meant to discredit either party, through which activity one party will appear more credible..
I am sure that by now the list (of allegations) is endless and, I hope, readers will add up to what I have compiled from news reports and radio discussions. The list captured under a party does not mean the party is the generator of the rumour but that is what is being told about the particular party.
The NPP
Supporter drenched clothes in blood (of animals) at an abattoir and took pictures that suggested that NDC stalwarts attacked him
Plans to make the Okyehene more popular than the Asantehene
EC officials wore caps laced with ink and contributed to destroying ballots in NPP strongholds
Government has 'pregnant' bank accounts at the Prudential Bank
Akufo-Addo is a drug addict
Akufo-Addo is not the father of his children
Akufo-Addo cannot speak clearly because of fears that his dentures (false teeth) will fall out
Akufo-Addo is a womanizer
The NDC
Has developed a growing hit-list using a mafia-like team of assassins
EC officials used hair-dye and tainted ballot papers
NPP plans to put Rawlings under house arrest
Will expand the Nsawam prison to create more room for NPP government officials
Will scrap the National Health Insurance Scheme
CPP officials in the Northern Region who fail to endorse the NDC will have their houses burnt and property destroyed
Prof. Mills is an irresponsible father
Prof. Mills is not his own man
Winning elections means third unofficial term for Former President Jerry John Rawlings.
These political rumours have completely taken over the issues-based campaigns that we were promised. No more talk of poverty, employment, health, water, electricity, food security and all that Ghanaians are saddled with currently. Believe it or not that some people (with the literacy rate that we have in Ghana) will end up believing some of these rumours especially as the campaigns are getting to their climax.
As Ghanaians wait to make a final decision come December 28, it is important for the political parties to be reminded of the observation by the late American President, John Kennedy, that the effectiveness of a political campaign in knocking down rumours and smear campaigns is not an unfair test of that campaign's candidacy.
For now I eagerly wait to see which of the two candidates will join self-declared CPP presidential candidate for 2012, Dr. Paa Kwesi Nduom and Alaska Governor Sarah Palin who is hoping for a comeback in that year. What about an opinion poll dubbed Rumour Mongering 2012? Time will tell which of these rumours unfolds as truth.
Credit: Dot Asare-Kumah [[email protected]