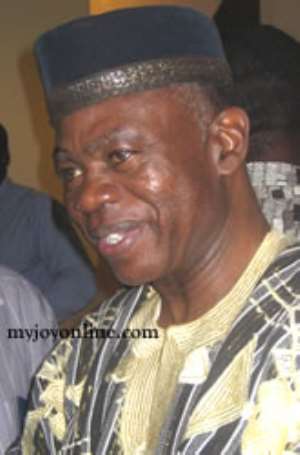 Dr Edward Nasigre Mahama, the presidential candidate of the People's National Convention (PNC), has pledged equal opportunities for all Ghanaians if he is elected president.
He said this at a regional rally at Bolgatanga on Wednesday that attracted party supporters from all the region's 13 constituencies.
Dr Mahama said under the National Democratic Congress (NDC) and the New Patriotic Party (NPP) governments, opportunities in most sectors of the country were based on partisan lines.
"If you are not a member of any of the two parties you are denied opportunities especially in terms of jobs. Under my government equal opportunities will be provided for all without discrimination and based only on merit."
He said he would give priority to education particularly in Science, Mathematics and Information Technology.
Dr Mahama said he would ensure provision of quality and affordable healthcare to all Ghanaians and the National Health Insurance Scheme (NHIS) would cover everyone.
He would introduce a "health management organization" to ensure that every Ghanaian goes for regular check up.
Dr Mahama said he would build dams and sheanut factories in the three northern regions to provide employment for the people to prevent them from migrating to do menial jobs in the southern parts of the country.
Mr. David Apasera, the Member of Parliament for the Bolgatanga Central Constituency, appealed to the electorate to vote for the party and said he had brought numerous development projects to the area.