Akufo-Addo: NDC cannot be trusted to fight corruption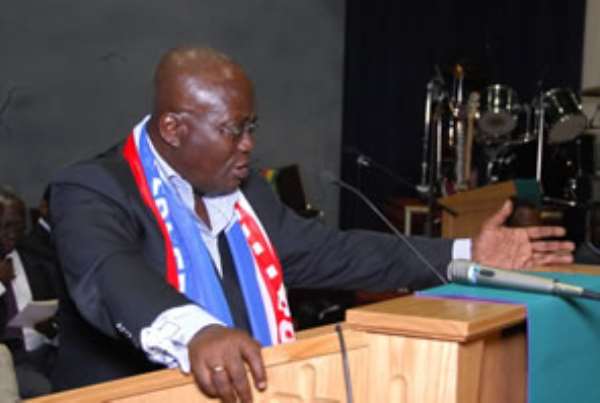 The presidential candidate of the New Patriotic Party, Nana Akufo-Addo, says the opposition National Democratic Congress cannot be trusted to fight corruption in the country.
According to him, the NDC presided over the worst form of corruption in the country's history.
Addressing journalists in Kumasi after promulgating his policy plan on the development of arts and culture at the Kwame Nkrumah University of Science and Technology, Nana Akufo-Addo cited the Quality Grain scandal as the single most corrupt deal in the country.
"The biggest single incident in the last ten years about dissipation of public funds is the Quality Grain case.. $23 million lost to Ghana. And these are the people who presided over that, the very people today talking about corruption."
He maintained the NPP has shown enough commitment to fighting corruption, having instituted anti-corruption laws like the Financial Administration and Procurement laws to fight the canker.
"For the first we have a proper legislative framework for dealing with the way public funds are accounted for," he said, adding those laws have saved the country lots of monies which otherwise would have ended up in pockets of individuals.
According to him, the NPP has the best programmes for the country and should be retained in power.
Story by Nathan Gadugah, and based on Joy News report.