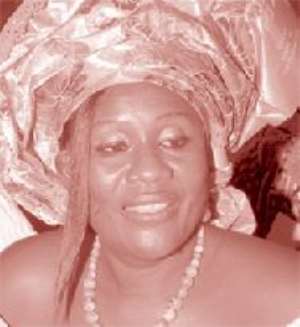 The Second Vice-Chairman of the Democratic Freedom Party (DFP), Frances Awurabena Essiam, has defected to the ruling New Patriotic Party (NPP).
She told an Accra based FM station that she would embark on campaigns for Nana Akufo-Addo, NPP presidential candidate.
Her platform for the NPP presidential candidate is `Campaign For Effective Leadership; and that she intends to target floating voters.
Speaking on the radio station, Ms Essiam said that she was doing this to help Akufo-Addo win the December election.
She described the flag-bearer as a visionary leader, a man with leadership qualities, which placed him ahead of the others.
Frances Essiam, who tendered her resignation letter to the executives of the DFP on October 15, 2008, added that she, however, did not have any problem with the DFP.
Frances Essiam was the once National Women's Organiser and later 2nd Vice-Chairperson of the National Democratic Congress, from where she broke off along with others to form the DFP, chaired by Dr Obed Asamoah.