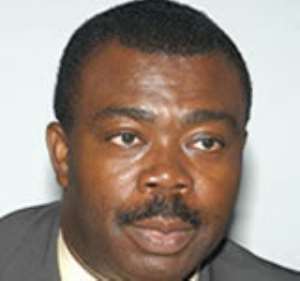 Government has dismissed allegations that it intends to sell the Achimota forest for commercial purposes.
Joy Fm on Wednesday intercepted a letter written by the Executive Secretary of the Lands Commission, Alhaji Hamidu Ibrahim Baryeh, seeking advice from the Executive Director of the Forestry Commission on a proposed redevelopment of the Achimota Forest.
Alhaji Baryeh was acting on a directive from the Office of the President with a clear mandate to the Ministry of Lands, Forestry and Mines to conduct feasibility studies on the conversion of the forest into a commercial centre.
The news sparked harsh criticisms from civil society and some members of the NPP.
But Stephen Asamoah Boateng, Minister of Information and National Orientation said government has no plans to sell the forest.
Speaking to Joy News' Araba Koomson on Friday, Mr. Boateng disclaimed the said letter from the Commission.
"I haven't seen any such letter; if the Lands Commission wrote such a letter it is not true. Government has not taken any decision to sell the Achimota Forest, neither has the minister taken any decision to do any thing."
"Achimota Forest remains Achimota Forest and we need it to balance our ecosystem", he added.
He however explained that a woodlot close to the Achimota Forest was the land in contention.
According to him, the family who owns the whole of the forest is demanding the return of the woodlot which has necessitated the demarcation of the two.
He took a swipe at his colleagues Yaw Osafo Maafo, former Minister of Finance, and former Deputy Interior Minster, Nkrabea Effah-Darteh for not cross-checking their facts with government before rebuking it for the attempted sale.
Story by Nathan Gadugah