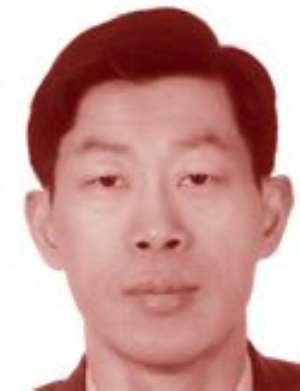 The international community has great confidence in Ghana's ability to organise free, fair and transparent elections, the South Korean Ambassador-designate to Ghana, Mr Lee Sang-Hak, has asserted.
Speaking on the occasion of the National Foundation Day of the Republic of Korea on Friday, Mr Lee said with barely two months to elections, the world's attention was on Ghana and it was imperative the country not do anything to undermine the process.
He said Ghana had shown to the world how the people and the government could come together to conduct a successful election and that the trend could not be reversed with the forthcoming elections in December.
The Ambassador-designate said since the inception of the Fourth Republic, Ghanaians had chosen their political leaders wisely, and predicted Ghana's economy would reach greater heights after the December elections.
He therefore pledged South Korea's readiness to fully co-operate with Ghana to explore strategic partnerships to enhance her development.
Mr Lee told the Daily Graphic that "Korea is supporting Ghana's development priorities such as E-government, improvement of basic education and health care, best utilisation of incoming oil revenues, vocational training and water resources development.
South Korea, he indicated, had top notch technology in petro-chemical, petro-engineering areas, and financial resources, and was prepared to share her expertise in the investment in the upstream and downstream oil industries.
"Korea does not produce oil, but plays a strong leadership role in the petro-chemical and petro-engineering industry in the world," he stated.
He said Ghana could not only depend on the revenue from the oil find but needed to induce other related investments to create opportunities for all Ghanaians.
He said oil resources had a huge potential of providing financial resources for building infrastructure and essential industries to enhance the welfare of Ghanaians.
More important, the Ambassador designate said, oil resources should also be used to promote industrialisation of relevant industries rather than blocking industrialisation by depending more on natural resources.
In this context, and for purposes of best utilisation of oil produce in Ghana, Mr Lee said Korea "is ardently pursuing a development plan for oil production and supporting areas in the Western Region in close collaboration with the Ministry of Local Government and Rural Development and the District Assembly of Ahanta West.''
Already, he said, Korea's International Co-operation Agency dispatched a preliminary survey team in July and had completed an interim feasibility survey for the project.
"I think and hope that the project will be officially launched within this year or early next year," he stated.
He also said apart from the technical co-operation and scholarship programme in which the Korean government had invited about 50 officials, experts and students to various training courses, the Korean government had launched a knowledge sharing programme for Ghana this year as a first model case in sub-Saharan Africa to provide a comprehensive policy advice to the government.
Themed "Building a Basis for Small and Medium Enterprises (SMEs) Development for Sustainable Economic Growth," Mr Lee said the project focused mainly on the strategy for developing internationally competitive SMEs.
He said SMEs were a dominant sector of the Ghanaian industry, and would be a key player in bringing Ghana to a middle income status as well as accomplishing the aims of the Millennium Development Goals.
The Minister of Local Government and Rural Development, Mr Kwadwo Adjei Darko, at the ceremony, pledged Ghana's commitment to deepen ties with the Republic of Korea.
He was grateful for the assistance Ghana had received from Korea, and that Ghana was ready to explore new frontiers to enhance bilateral ties.
He gave the assurance that Ghana would do everything possible to ensure a free and fair election, saying: "we have done it before and we will do it again".
At the Founders Day Celebration, attended by the diplomatic community, legislature, Ghanaians and the South Korean community, Korean culture was in full display.
There was a photo exhibition portraying Korea's landscape, special drumming and dance performances from a 26-member team from the National Centre for Korean Namdo Performing Arts.
The performance consisted of a percussion quartet, folk music, drum dance, fan dance, group circular dance, Ghana's folk music, among other dance forms.
Story by Kobby Asmah