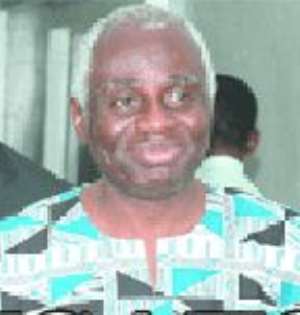 The Supreme Court today declined to quash the conviction of Tsatsu Tsikata by an Accra Fast Track High Court for causing financial loss to the state.
It also declined to arrest judgement on whether or not to order the International Finance Corporation (IFC) to testify in Tsikata's case.
The court described both applications as being without merit and incompetent and, accordingly, dismissed them.
The decision means Tsikata will have to continue serving his five-year sentence, while he waits for a date to be fixed for the court to deliver its judgement on the IFC matter.
In less than two minutes, the court, presided over by Justice Sophia Akuffo, dismissed the application and informed parties in the matter that the court would file its reasons on Friday, October 24, 2008.
The court, which had Justice Julius Ansah, Justice Rose Owusu, Justice Jones Dotse and Justice Paul Baffoe-Bonnie as the other panel members, accordingly directed the registrar to notify parties when the reasons were filed.
Tsikata, a former chief Executive of the Ghana National Petroleum Corporation (GNPC), was found guilty on June 18, 2008 on three counts of willfully causing financial loss of GH¢230,000 to the state and another count of misapplying public property and sentenced to five years' imprisonment on each count, to run concurrently.
He was charged in 2002 with three counts of wilfully causing financial loss of GH¢230,000 to the state through a loan he guaranteed for Valley Farms, a private cocoa producing company, on behalf of the GNPC and another count of misapplying GH¢2,000 of public property.