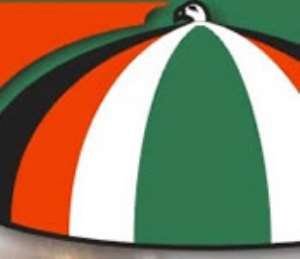 Captain George Nfodjoh (Rtd), National Democratic Congress (NDC) Member of Parliament for Ho-Central was on Sunday re-elected by acclamation to contest the seat in the upcoming elections.

Mr Johnson Akafia, Ho Municipal Director of the Electoral Commission, declared Captain Nfodjoh as the sole candidate, saying due process as required by the Constitution, the Political Parties Law and the NDC constitution had been observed.

His declaration was received with thunderous applause by delegates.

The election was delayed following a court restraint order filed by one Mr Ben Eleblu, challenging his disqualification to contest the primaries.

Mr Isaac Kodobisa, NDC constituency vice chairman, said the restraint period had expired and that the Party's national executives had agreed that the election should be held.

Captain Nfodjoh said his selection was a victory for the NDC and urged his supporters to involve all Party members in their campaign for a resounding victory.

In 2004, Captain Nfojoh got 49,463 votes, representing 84.8 percent of 58,301 valid votes cast to beat four other contestants, including New Patriotic Party's Seth Dickie Kpodo, who had 4,668 votes or eight percent of the ballots.