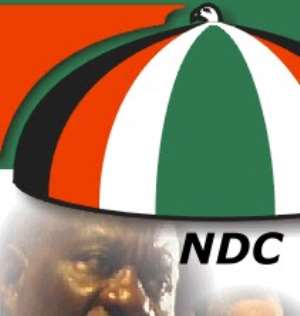 The main opposition National Democratic Congress (NDC) on Wednesday alleged that the state broadcaster, Ghana Broadcasting Corporation (GBC), deliberately refused to broadcast its manifesto launch live last Saturday although it had agreed to do so earlier.
A statement signed by Mr Richard Quashigah, Member of the NDC Communications Directorate, said although the party was willing to pay GHC 23,000 for the coverage after GBC had agreed to air the function and a planned rally the following day for two hours each, it turned down the live broadcast at the last moment because of the live broadcast of the Judicial Service Week.
NDC said it agreed to a GBC proposal to have delayed broadcast, but the broadcaster charged GHC 11,000 for two hours.
"(This means) there was no difference in the cost of live coverage and delayed broadcast. The party leadership found the situation unfavourable and decided on alternative channels."
NDC said it was shocked that the state broadcaster had refuted claims by its National Organizer, Mr Samuel Ofosu Ampofo that the GBC had refused to air live the launch of the NDC manifesto last Saturday.
NDC said although Metro TV and TV3 were only given two days notice to cover the event live, they were prompt in their response and did all within their ability to give the launch excellent coverage.
"We wish to also put on record that the GBC has also refused to air our ads that are critical of the NPP. These ads are, however, running on other television channels," the NDC alleged.