World Bank gives Ghana US$145m credit to support budget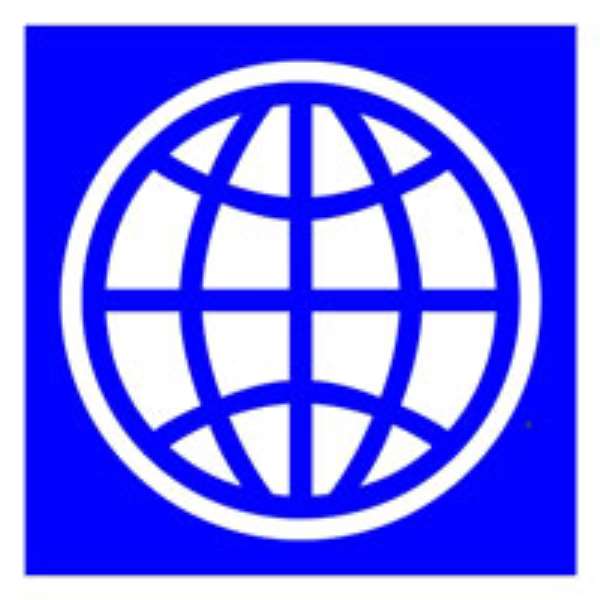 The World Bank Tuesday June 3, 2008 approved three credits for Ghana totaling US$145 million, in fulfillment of the Bank's commitment to provide assistance annually through the budget, under the multi-donor budget support (MDBS) framework.
The Credits include additional funding valued at more than US$20 million, to support measures designed urgently including some of those outlined by the Government in President Kufuor's recent address to the nation to help Ghana deal with rising cost of living due to global food and oil price hikes.
MDBS is a harmonized partnership framework in which the Government of Ghana and a number of its development partners committed to provide direct funding for the implementation of the Ghana Growth and Poverty Reduction Strategy through the annual budget.
Since its inception in 2003, a total of US$1.7 billion has been disbursed under the framework, with over US$700 million coming form the World Bank alone, through six Poverty Reduction Support Credits (PRSC 1 to 6).

The three credits consist of: (i) Poverty Reduction Support Credit (PRSC 6) - (US$100 million); (ii) Natural Resources and Environmental Governance (NREG) - (US$20 million); (iii) Agriculture Development Policy Operation (AgDPO) – (US$25 million). The PRSC remains the cornerstone of donor support for Ghana's poverty reduction strategy, while the NREG and AgDPO provide new important support for policy reform on natural resources and environment, as well as the agriculture sector.
Policy actions under the PRSC6 focus on the implementation of various reform programs to accelerate private sector-led growth (by facilitating private sector development and increasing agricultural productivity and exports); develop human resources (by consolidating achievements in education, health, and water and sanitation); and promote good governance (by deepening decentralization, strengthening public financial management and enhancing efficiency, transparency and accountability in public investments and service delivery at both central and decentralized levels).
The NREG supports governance reforms in the interrelated sectors of forestry and wildlife, mining and environmental protection. They are intended to ensure effective forest law enforcement, improve mining an forestry sectors revenue collection, management, and transparency; address social issues in forest and mining communities; and mainstream environmental protection into growth (safeguards and adaptation to climate change). It also initiates support to the adoption and future implementation of the Extractive Industries Transparency Initiative (EITI++) approach in the existing forestry and mining sectors as well as in the emerging oil sector.
The AgDPO supports recent positive achievements in the agricultural sector, including: further diversification of horticulture exports; addressing constraints to productivity of food crops and improving planning and execution of budgets in the sector. Specifically, the program supports the Government's national agricultural strategy, by promoting key reforms essential for the growth of the sector. In addition, it provides support to help Ghana respond to recent rises in global food prices.
According to Ishac Diwan, World Bank Country Director for Ghana, "these operations are focusing on accelerating the kind of growth that benefits the poor, improving environmental sustainability for the benefit of future generations, supporting the delivery of basic services, especially water, to the citizens across the country, and continuing to work towards better and more inclusive governance. The operations also respond to the recent rise in food price by expanding the safety net and providing quick support for agriculture. The collaboration between the Government of Ghana and its development partners over the past years is clearly paying good dividends -- the program we have presented to our Board today is probably a best practice globally in its focus on ownership, civil society participation, and donor coordination. "