Instant Justice! Stop It!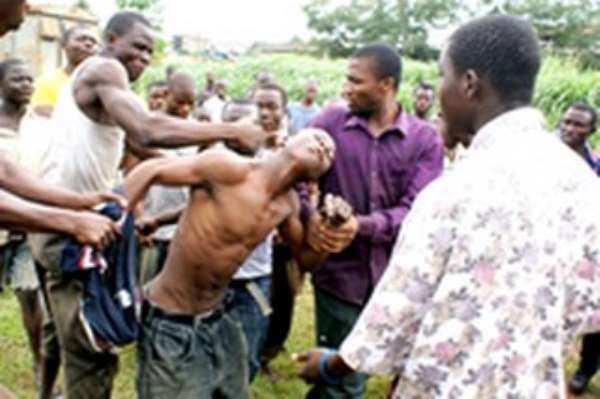 This suspected thief is being subjected to severe beatings by a mob at Asafo, a suburb of Kumasi, despite continuous police advice to the public against assaulting suspected criminals.
The suspect, whose name was given as Kwame, was said to be among a group of criminals who snatched a handbag containing an unspecified amount of money from a woman.
The other members of the group managed to escape but luck ran out for Kwame as he was apprehended and attacked by the mob.
But for the timely intervention of a military officer, he would have been lynched.
Kwame was handed over to the Kumasi Central Police Station, but a source at the station has told the Times that he was later released because no one came forward to lodge a complaint against him.