50 BAWKU 'COMBATANTS' CHARGED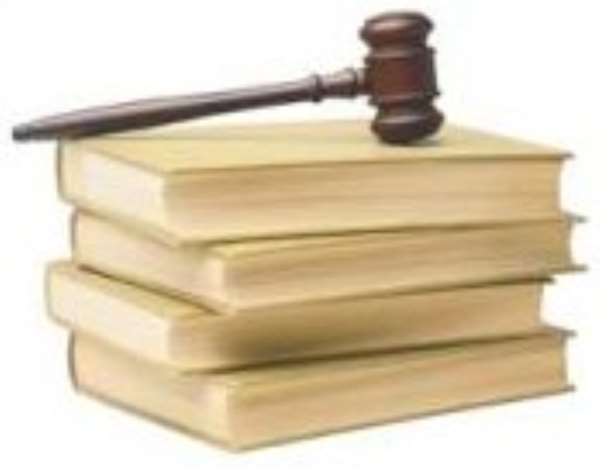 FIFTY people arrested at Bawku following renewed clashes last Sunday, have been remanded in prison custody by a district magistrate's court here until May 24.
They were part of 72 people arrested during the clashes between Kusasis and Mamprusis in the protracted conflict which has raged since January this year.
.They were charged on three counts of breach of curfew, unlawful possession of fire arms and rioting. Their pleas were not taken.
The rest who were considered as juveniles were released on bond to their families.
Detective Police Inspector George Zuta prosecuting, told the court presided over by Osman Hakeem that while some of the accused persons defied the curfew, others were caught rioting with guns. The prosecutor pleaded with the court to remand them into prison custody to enable the police to complete their investigations.
On May 4, a prominent businessman and opinion leader, Alhaji Karim Oga was gunned down while he was returning from the mosque.
This sparked off spontaneous and sporadic gun battle and led to the re-imposition of the curfew which had been relaxed over the period.
Meanwhile, Bawku-Naba Asigri Abugrago Azoka II, has called on the government to state its official position on the problem at Bawku.
Speaking at a press conference at Bawku in the wake of current development, Naba Azoka said he and the members of the traditional council appreciate the counselling by President J.A. Kufuor when he recently met with delegations of the chiefs and people of the area as well as interventions made by government so far.
'What remains to be done is a public statement by government stating its official position of the issue,' he said in a statement read on his behalf.
The Paramount Chief said the chiefs and people also expected a firm action against those supporting, misleading or encouraging 'the acts of terrorism and banditory' before they got out of hand.
He accused leaders of some political parties of encouraging the intransigence of such people by treating them as if they were also chiefs in Bawku or even at par with him.
Naba Azoka described the current Bawku situation as a test case of fair play and the rule of law saying the international community was watching all the events.
It is recalled that the Bawku municipality was plunged into another bloody conflict between the Kusasis and the Mamprusis last Sunday.