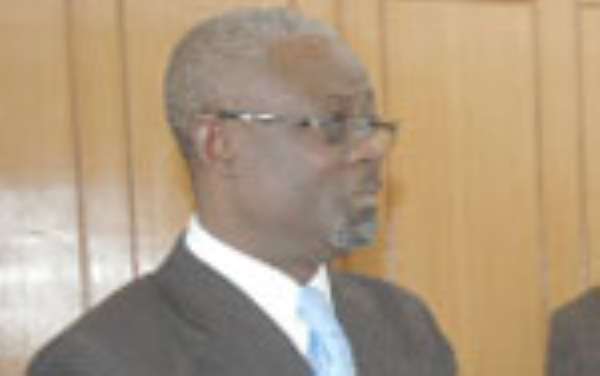 THE PRESS Secretary to the President, Mr. Andrew Awuni has stated that no economy the world over can be measured by subjective individual opinion except by the use of applicable international standards.
He has therefore called on Ghanaians to be mindful of detractors who in their quest for power would divert attention from the reality by staging baseless arguments in order to score political points.
Mr. Awuni, who made the remark during a press soiree in Tamale as part of his outreach tour of the three northern regions, observed that the country's Gross Domestic Product (GDP) stood at 6.3 percent, an indication of consistent growth.
He disclosed that the inflation rate was stable and the Ghana cedi could now compete favourably in the world market.
The relatively peaceful and stable economic and political climate under the ruling New Patriotic Party (NPP), he said, was the reason the country had become a centre of attraction to the business world in the formal and informal sectors, especially banking.
The veteran journalist took members of the press through a PowerPoint presentation to prove figures and graphs on how well the NPP government had performed since it took over the reins of power in 2001.
The press secretary as well announced that there was a substantive amount at the Bank of Ghana meant for the construction of a major highway around the geographic boundaries of the entire country.
He mentioned that the performance of the government of the day was unprecedented in the priority areas of vigorous infrastructural development, modernized agriculture and enhanced service delivery with special emphasis on education, good governance and private sector development.
Answering questions on the daily minimum wage, energy and employment, Mr. Awuni said the NPP government had performed creditably in these sectors, compared to others since 1966.
The Northern Regional Minister, Alhaji Mustapha Ali Idris, appealed to the media to report responsibly and reliably, saying the NPP government was not only a listening one but a great performer.

He hoped for cordial relations between politicians and the media and promised to organize more interactive sessions in the region.
From Stephen Zoure, Tamale