Alan: I am not joining RPD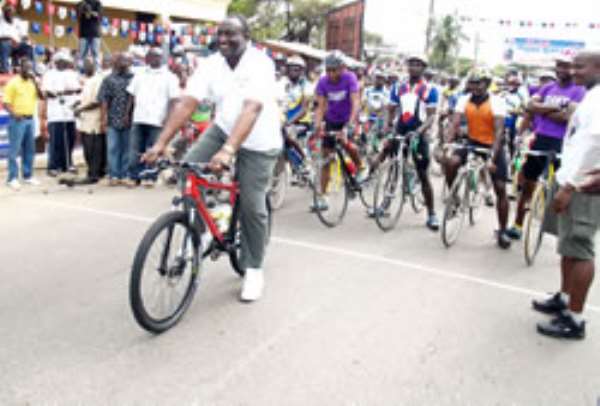 The runner-up in the New Patriotic Party (NPP) flag bearer race last December, Mr. Alan Kyerematen, has denied any association with the Reform Patriotic Democrats (RPD).
He told the Daily Graphic in an interview that he had had no discussions with the leadership of the RPD to become its flag bearer.
He was responding to claims by the Founder of the RPD, Mr. Kwabena Adjei, in Wednesday's issue of the Daily Graphic that the party had been in talks with Mr. Kyerematen for him to become the flag bearer of the RPD and that an announcement to that effect would be made soon.
Mr. Kyerematen explained that it was his wish that while members of the RPD pursued their political interest, their activities would not prejudice discussions currently underway in respect of his resignation from the NPP.
Last Thursday, Mr. Kyerematen resigned from the NPP, citing the harassment of his supporters by some members of the party as his reason.
Later, Mr. Adjei disclosed that the RPD was taking advantage of Mr. Kyerematen's resignation from the NPP to rope him into the RPD.
Last week, some elders of the NPP began moves in exploring the grievance procedure mechanism in the party to impress upon Mr. Kyerematen to rescind his decision to quit the party.
Daily Graphic sources within the party would not disclose the names of the elders working to reconcile the differences within the party.
However, the paper can confirm that Mr. B. J. da Rocha, a member of the Council of Elders of the party, is leading the "Bring Back Alan" initiative.
The move by the elders, according to our sources, had the blessings of President J. A. Kufuor, who was said to have met Mr. Kyerematen last Thursday night.