1.4 million children to benefit from SFP by 2010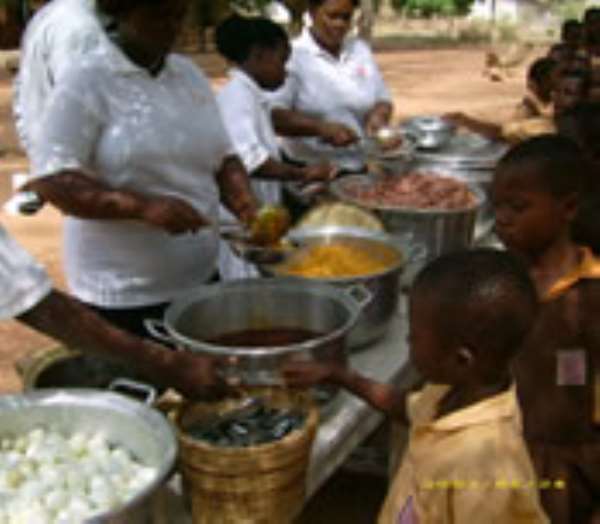 Alhaji Yakubo Issah, the Volta Regional Coordinator of the School Feeding Programme, said a total of 1.4 million basic school pupils were expected to benefit from the scheme by 2010.

He said about 630 schools have been added to the scheme in addition to the initial 975 schools nationwide.

Alhaji Issah, who was speaking at a workshop on the programme for key stakeholders in the educational sector in the Volta region at Ho, said 33 schools were benefiting from the programme in the region

He said from one school each in every region in 2005, the programme had now been extended to cover at least two schools in each district through out the country.

Mr Daniel Donyo, Volta Region Zone field officer of the SEND Foundation, a non-governmental organization, monitoring the programme, said the quality and quantity of food being served in the selected schools under the scheme were essential.

He said the programme was mainly aimed at reducing hunger and malnutrition among pupils, boost school enrolment and attendance as well as retain pupils in school.

Mr Doyno said the new phase of the programme would focus on boosting domestic food production.