MP commissions school block and computer lab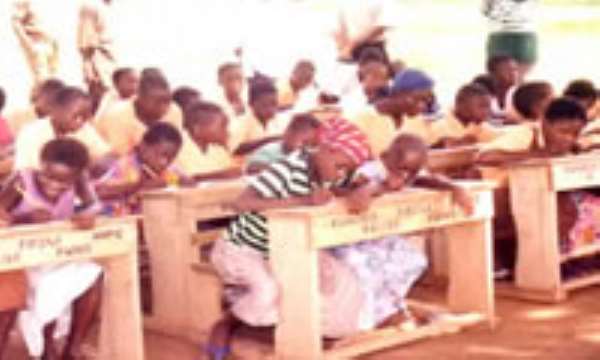 Mrs. Elizabeth Sackey, MP for Okaikoi North, has commissioned a three classroom block and a computer lab facility for the Abofu Presbyterian Basic School near Achimota.
The facility, valued at GH¢36,500 and funded through the MP's share of the Ghana Education Trust Fund (GetFund), would help accommodate the increasing number of enrolment the school has witnessed, following the introduction of capitation grant and the school feeding programme.
Mrs. Sackey said the computer lab would be well equipped to give the pupils a considerable knowledge in information technology. She disclosed that her office has entered into partnership with Tomorrow Leaders Ghana, a registered youth organization to provide free IT training for the youth in the constituency and challenged them to make good use of the opportunity.
The Okaikoi North MP, who declared her intention to seek a second term in office, catalogued some of her achievements within the past four years including the improvement in road networks, provision of more than 350 streetlights in the constituency and the registration of more than 3400 constituents to benefit from the National Health Insurance Scheme.
Mrs. Sackey urged the constituents to rally behind her for victory in the primaries and general elections to enable her continue with the good works she had started.
Mrs. Comfort Obeng, headmistress of Abofu Presbyterian Basic School, on behalf of the school authorities and Parents-Teacher Association (P.T.A), expressed gratitude to the MP and government for the kind gesture. She called on the government, individuals and corporate bodies to assist in fencing the school.