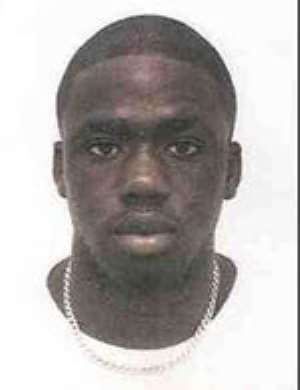 The mother of a teenager collapsed in court today when her teenage son was convicted as one of the gang who killed a schoolboy.
A total of five youths were today found guilty of the death of Kodjo Yenga who they killed in broad daylight after chasing him and screaming "kill him".
Kodjo, 16, was left dying in his girlfriend's arms after being stabbed in the heart.
He had been ambushed by about a dozen youngsters, including two girls, who armed themselves with knives, bats and even a bull terrier.
Horrified passers-by tried to help as laughing gang members ran away, the Old Bailey was told.
Two youths aged 14 and 17 were found guilty of murdering Kodjo in March, last year, in Hammersmith, west London.
Three other youths, aged 17, 14 and 15, were found guilty of manslaughter.
They were remanded in custody for reports before sentencing on May 9.
None of the defendants or young witnesses can be named because of their ages.
The 14-year-old, who now faces a life term, began shouting and swearing when he was found guilty.
He was dragged from the dock by a number of prison officers but his voice could still be heard while the other verdicts were delivered.
The mother of the 17-year-old collapsed as her son was also found guilty of murder.
She was helped from court.
A sixth youth, who was cleared of violent disorder, was discharged from court.
After the verdicts, it emerged that the 17-year-old found guilty of manslaughter was in court just hours before Kodjo's death.
He had been arrested for the theft of a bicycle and for intimidating a witness.
Police objected to bail when he was remanded before a West London Magistrates' Court juvenile panel.
But he was given bail and was roaming the streets when Kodjo was attacked at 5.30pm.
Source: The Sun