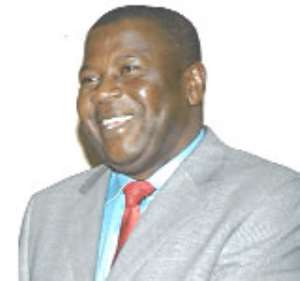 The Vice President, Alhaji Aliu Mahama, has reiterated the government's commitment to a free, fair and transparent general election in December.
Alhaji Aliu Mahama made this remark in an address read on his behalf by the Eastern Regional Minister, Mr Kwadwo Afram Asiedu, at this year's annual Denkyembuo (Diamond) Festival of the chiefs and people of Akwatia, a diamond mining town in the Eastern Region, on Saturday.
The colourful ceremony which was attended by a number of dignitaries such as the Minister of Water Resources, Works and Housing, Alhaji Saddique Boniface Abubakar, the Deputy Eastern Regional Minister, Mr
Ofosu Asamoah, and the District Chief Executive for Kwaebibirem, Mr Yaw Yiadom Boakye, and the Member of Parliament for the area, Mr Kingston Kissi, was to take stock of the previous year's activities and see how best to develop the town.
According to the Vice President, it had been the desire of the government that the elections would be devoid of intimidation so that the results would reflect the wish of the people.
"As the party in power the New Patriotic Party wishes to re-state its preparedness to do everything possible to ensure that the 2008 elections will be conducted freely, fairly and in the most transparent manner.
"It is our prayer and desire that at the end of the elections, the results should reflect the decision of the good people of Ghana and we have full confidence in the Electoral Commission to conduct the general elections in a manner that the outcome would be acceptable to all Ghanaians and the international community", the Vice President stated.
On the closure of the Ghana Consolidated Diamonds (GCD), the main source of livelihood for the people in the area, the Vice President said although the programme to put it under divestiture had delayed, it was still on course, and expressed the hope that serious investors would come forward to revamp it.
Alhaji Aliu Mahama who said the government's decision to create new districts was to bring good governance to the doorsteps of the people for the rapid socio-economic development of the communities, commended the people of Akwatia and Kusi for jointly constructing the road linking the two towns.