Prioritize Millennium Development Goals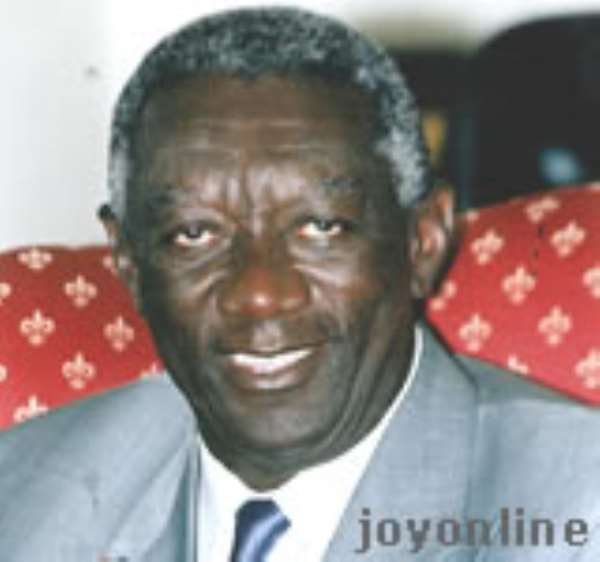 Leaders who gathered for a progressive governance roundtable in Watford, London on Saturday have called for immediate global action to put the Millennium Development Goals (MDGs) at the forefront of international agenda.

They maintained that it was only by recognizing that this was truly an emergency that concerted global action could be brought about.

The MDGs, which range from halving extreme poverty, spread of HIV/AIDS and providing universal primary education, all by the target date of 2015, form a blueprint agreed to by all countries and development institutions.

The about 20 leaders, in a communiqué, noted with concern that despite pledges to spare no effort at achieving these goals and the unprecedented global wealth, global inequalities had become more acute with some 2.5 billion people still living on less than two dollars a day, while many countries were significantly behind the goals for 2015 in health and child education.

Ghana's President John Agyekum Kufuor, Italian Prime Minister Romano Prodi, Mr Kevin Ruud, Prime Minister of Australia, South African President Thabo Mbeki, Prime Minister of New Zealand, Helen Clark, Chilean President Bachelet Michelle, President Ellen Johnson-Sirleaf of Liberia and Mr Robert Fico of Slovakia, were among those who attended the summit hosted by British Prime Minister Gordon Brown.

Also present were former US President Bill Clinton, representatives of international organizations including United Nations, World Bank, International Monetary Fund, African Development Bank, European Union and World Trade Organization.

Issues discussed included trade, poverty and development, reform of international institutions and climate change.