Formula for success: Dream big, start small...(Part II)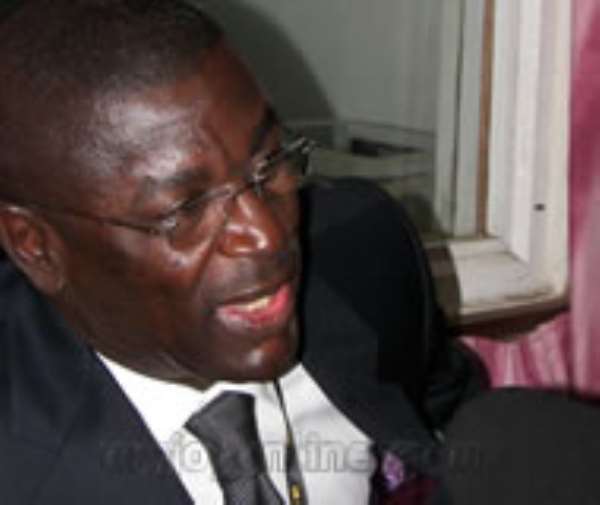 Listen to Prince Kofi Amoabeng share his views on the way to build successful businesses
Now you have your big dream, you've started small and there is an urge to grow the business; expand capital and employ more hands, what do you do?
At the centre of it all should be the need to respect all people who come your way; your staff, your clients and stakeholders. According to him, people waste a lot of time talking about customer service but he believes if you respect people you naturally will provide good customer service.
What you do next is to set up structures and systems about how to deal with clients, core values of the company, laws and procedures in every aspect. So you set the systems up and they are documented and transparent to everybody.
Then you have to build capacity, invest in people and appoint the right people if you can afford to pay them; build capacity in infrastructure – the right office building, the right setting, get your staff to feel that you care for them. Indeed build capacity in everything including your health - exercise and make sure you have the strength to carry the business to where you want it.
Don't waste money, he warns and argues that most people will take the company's money and go sit on the front pews in churches for people to know that they've made it, or they will take money and go for funerals and go and sit in front and put all sorts of chains on their necks and let people see that they have come. They'll try and buy big cars and big houses and all that. But this is money you can hold onto, to employ the right people, to put the right structures in place, to employ the best IT systems.
"Invest in the company, invest in the future of the company," he stresses.
It is said in business that profit is for the owners of the company, which is clear because you transfer profits to shareholders fund or equity and things like that. "I think it should be renamed account for sustenance and growth because really profit is for sustaining the company and to grow it."
"It has to really, because you can hit some bad patches and if by that time you don't have reserve funds, the company can go through really bad times and perhaps collapse."