Tafo Police Command Upgraded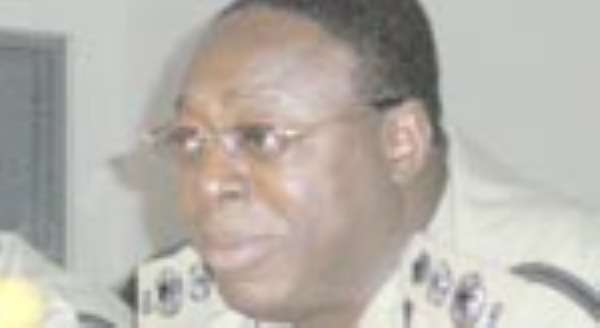 THE POLICE Administration has upgraded the Tafo District Police Command to Divisional Headquarter status.
With this upgrade, the Tafo Command will automatically have a divisional police commander, districts and a number of police stations under it.
The Tafo district police command was previously under Asawase divisional headquarters.
To give meaning to the new development, the police administration is putting up an ultra modern police complex at Tafo.
The complex when completed would have a police station as well as barrack blocks for personnel who would be stationed in Tafo.
The project, which is estimated to cost GH¢550,000 is expected to be completed in a year's time.
Speaking at the sod-cutting ceremony on Thursday, COP K. D. Arthur, in charge of technical services in the Police Service, noted that the police administration was expanding its structures throughout the country, hence the creation of new districts and stations as well as upgrading of some districts to divisional status.
He said the administration was aware that the increase in population, expansion of towns, cities and other settlements as well as the significant increase in socio-economic activities, needed a corresponding increase in police presence in the communities.
This, COP Arthur indicated, was the best way to ensure that people could go about their normal activities without fear, while demonstrating that protection of life and property was guaranteed.
He expressed appreciation to the government for the immense support to the police administration in the area of logistics.
COP Arthur emphasized that the will of government in supporting the police administration to perform effectively indicates that it was bent on providing a peaceful and conducive environment for national development.
He advised policemen who will benefit from facilities in the ultra modern complex to allow the modern facilities and comfort to translate into their policing.
The Member of Parliament (MP) for the area, Hon. Dr. Akoto Osei, said it was a dream come true that during his time as an MP, such a historic feat had been achieved.
He expressed hope that with the divisional status attainment, prevention and fighting of crime and related issues would be dealt with appropriately in the area.
The MP, who is also a Minister of State at the Finance Ministry, promised to support the construction of the complex so as to facilitate the early stationing of police officers.
From Morgan Owusu, Kumasi