Tichler's family slam AG- amidst calls for a review of sentence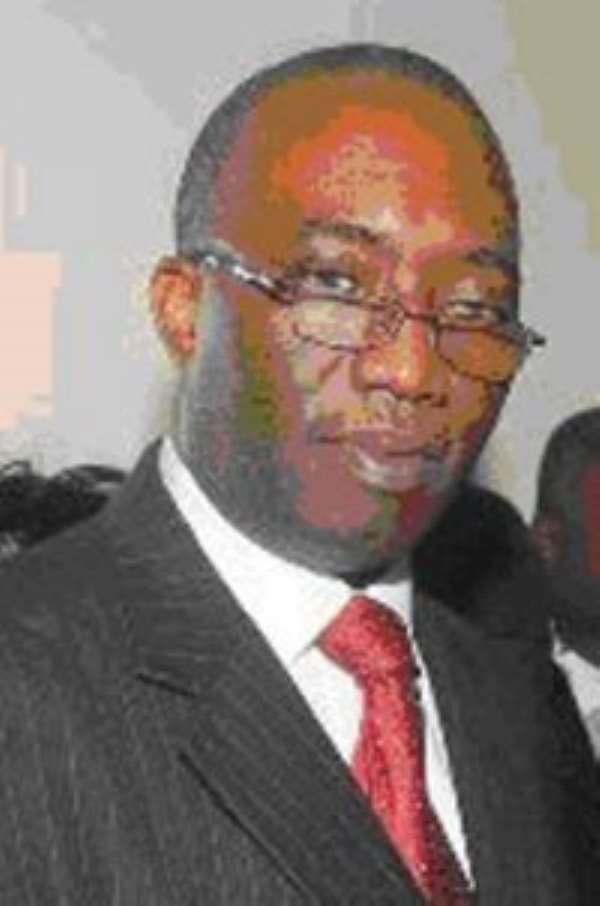 The family of Thomas Alan Tichler, a 57-year-old British, who was jailed in February for four years by an Accra Circuit Court for sexual assault involving a 3-year-old girl, has accused the Attorney General, Joe Ghartey, for having a special interest in the Briton's case.
The family also accused the police of bias investigations which in their estimate "have made Tichler the scapegoat."
Speaking at a press conference to solicit public support, James Tichler, one of the three sons of Tichler, appealed to Ghanaians not to outrightly condemn his father but to assess his side of the case objectively.
Information reaching The Statesman indicates that lawyers for Mr Tichler were in the process of filing an appeal against the court's ruling at the time the press conference was in progression.
According to the son, Mr Tichler's case was prejudged even before it was sent to court. He was not happy that while the case was pending, the Attorney General personally granted an interview with Daily Graphic to the effect that he is guilty, which to the family was clearly prejudicial to the judicial proceedings. He said his father's picture from his passport, which was in police custody, was also leaked to the media.
James Tichler said his father's four year jail term is too high. "I am not a lawyer but legal advice that I have taken suggest that the sentencing, considering the charges, is too high," he added. Ironically, the Attorney General has already appealed for a higher sentence in the same case.
He said his father is innocent and a victim of a miscarriage justice.
James Tichler said right from the beginning, a lot of things were done by the police that were not appropriate. He said his father was refused a forensic examination, which is a crucial and key item of evidence for his defence, on the grounds that there was no forensic expert at the Police Hospital.
He said his father suffered verbal abuse and humiliation and was assaulted by the complainant. James Tichler further alleged that during the drive to the police station on the day of the accident, the little girl was coached that his father was a bad man who had interfered with her.
He said his father protested at the police method of interrogating the child and told them that the manner in which it was done was highly irregular.
James Tichler observed that a lot of things could have caused the girl to bleed, and explained that, that sought of bleeding is very common in girls who have not reached their puberty.
According to him, when one takes a closer look at the case of the prosecution, it does not make sense. He said they have faith in the Ghanaian judicial system and believed they will be given an opportunity to present their case again.
Thomas Alan Tichler was accused of causing harm and indecently assaulting a three-year-old daughter of his Ghanaian co-worker and sentenced to four years' imprisonment by an Accra circuit court.
The court, presided over by Georgina Mensah-Datsa, convicted him on both counts and sentenced him to four and two years respectively to run concurrently, effective November 2, 2007, when he was remanded in custody.
By Gilbert Boyefio