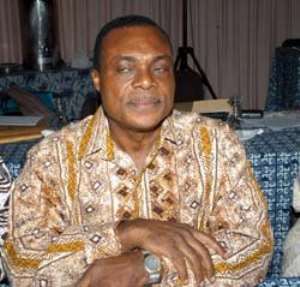 The Minister of Health, Major Courage Quarshigah has urged Ghanaians to enter the New Year with the determination to be punctual and hard working in order to enhance the socio economic development of the country.
He said to be a true worshipper of God, Christians must work diligently and efficiently for six days in the week and use the seventh day to reaffirm their relationship with God.
He noted that lazy and unpatriotic citizens cannot find a place in the Kingdom of God.
Major Quarshigah was addressing the closing ceremony of the 12th Biennial National Camp Meeting of the Evangelical Presbyterian Church, Ghana at Keta in the Volta Region.
The Health Minister said in the past, families, communities and educational institutions collaborated to train up the child but things are not the same.
Preaching the sermon, the Moderator of the E.P. Church the Rt. Rev. Dr. Livingstone Buamah said as Christians their lives must be the light for non-believers to follow. The National Youth Programme Officer of the E.P. Church, Rev. Richard Nimo asked the EPSU members to exhibit a high level of discipline and be committed to their education and training so that they can be ambassadors of Christ.