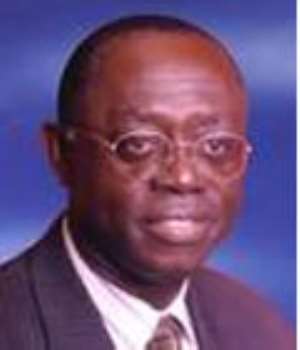 Mr. Kwabena Bartels, Minister of the Interior on Tuesday presented sixty-six Tata Sumo and Tata 4 by 4 vehicles to the Security Agencies in order to enable them to combat crime effectively.
The vehicles, which were purchased from PHC Motors Limited was estimated to cost one million Ghana cedis and would be distributed to the agencies nationwide.
Speaking during the presentation, he said the government took the initiative to purchase the vehicles due to the high spate of crime in the country, adding that an additional 30 more vehicles would soon arrive to boost the work of the security agencies.
"These vehicles will enable the work of the joint patrol team namely: the police and the military to combat crime effectively and also attend promptly to the calls of distressed persons."
He observed that the provision of these vehicles was timely since Ghana 2008 was around the corner.
Mr. Patrick Acheampong, the Inspector General of the Police ((IGP) who received the vehicles on behalf of the Security Agencies expressed his appreciation to the government and promised that the vehicles would be used for their right purposes.
Mr. Paul Pepera, Managing Director of PHC Motors also expressed his gratitude to the government for choosing PHC to carry out the project and that as part of the contract faulty vehicles would be serviced by the company since they have branches in other parts of the country.